COVID-19 Crisis Could Make Big Tech Even Stronger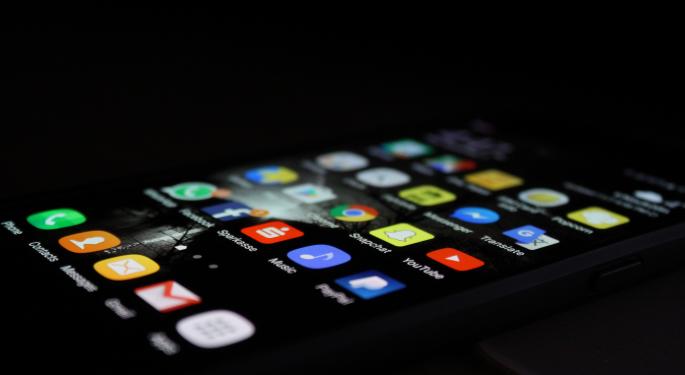 As the economy is plunging into recession, Big Tech is not only doing well but thriving. Amazon.com, Inc. (NASDAQ: AMZN) is hiring aggressively to meet the surging demand, YouTube has soaring traffic, Mark Zuckerberg's dream of a world community on Facebook, Inc. (NASDAQ: FB) is coming true as traffic for video calling and messaging has exploded. Microsoft Corporation (NASDAQ: MSFT) saw a 40% increase in demand in its online software that is used for working from home. Netflix Inc (NASDAQ: NLFX) is also gaining a new audience. Even Apple Inc. (NASDAQ: AAPL), who suffered a hit to its supply chain when China was on lockdown, is already back on track with factories open and users spending more money on its service segment.
What About Ads?
Now, this is the part where all of the above companies should be worried as ads are the lifeblood of Alphabet Inc (NASDAQ: GOOGL) and Facebook as well. And advertising always ends up being the collateral during times of economic downturns. Microsoft and Apple have already cut their financial outlook due to lower consumer spending as this scenario will most likely be present with everyone else. When combined, stocks of Apple, Microsoft, Amazon, Facebook and Alphabet collectively lost more than $1 trillion in market value compared to when U.S. stocks traded at record highs only a month ago.
What About Small Companies?
Communication tools such as Zoom are hanging in there as they have become essential. Ride-hailing giants, such as Uber Technologies Inc (NYSE: UBER) and Lyft Inc (NYSE: LYFT), have to deal with the fact their customers have vanished as people are in self-quarantine. The $3.9 trillion global technology industry will suffer but we don't know how much just yet.
Cloud Is Among Clouds
The three major cloud providers, namely Amazon, Microsoft and Google are swimming in cash to say the least. They have never been more popular as corporations find it cheaper to rely on their services than to change their infrastructure. The number of users using Microsoft Teams is now 44 million, which is a 37 percent increase in only a week resulting in at least 900 million minutes spent in meetings and calls. When the dust settles, will the workers want to go back to their regular jobs after the comfort of doing it from home?
Streaming Is Exploding
Although Netflix did not report on the number of subscribers, downloads of its app increased 66 percent in Italy, 35 percent in Spain and 9 percent in the U.S. The explosion of popularity made Europe's officials ask them to reduce the video quality to lighten the strain – and they agreed to do so for 30 days with YouTube also agreeing to suspend streaming of high-definition video for the same period. So well done Apple, for trying to move away from its device sales to 'services-revenue' as app sales and subscription to TV and music content is surely now softening the blow to the company's supply chain from only a month ago. Apple and Google also get their own cut in most app sales.
But Big Tech Hasn't Officially Yet Joined The Battle Against COVID-19
Governments want them to do more as they are increasingly desperate — they need their data. And Big Tech wants to anonymize that data first but this takes time — and we don't have time. Microsoft has joined the White House's consortium dedicated to fighting the virus as part of its AI Health program. And there are several smaller initiatives as Google and Facebook are looking for ways to tackle the issue as the location data they collect is beyond valuable at this point.
How Far Will They Go?
So despite more than 18 months of criticism from lawmakers, regulators and competitors before the pandemic hit the United States, it's now Big Tech's moment to win over people's hearts and minds. And they don't have much to fear considering they came out stronger after the 2008 economic downturn, so no reason to doubt they will do that again! On top of it all, they have money to expand after all this is over and they can surely find new ways to benefit from new consumer trends that will arise. But will they do much more and risk their "wellbeing" to save lives? We still don't know.
This article is not a press release and is contributed by a verified independent journalist for IAMNewswire. It should not be construed as investment advice at any time please read the full disclosure . IAM Newswire does not hold any position in the mentioned companies. Press Releases – If you are looking for full Press release distribution contact: press@iamnewswire.com Contributors – IAM Newswire accepts pitches. If you're interested in becoming an IAM journalist contact: contributors@iamnewswire.com
The post COVID-19 Crisis Could Make Big Tech Even Stronger! appeared first on IAM Newswire.
Photo by Rami Al-zayat on Unsplash
The preceding article is from one of our external contributors. It does not represent the opinion of Benzinga and has not been edited.
View Comments and Join the Discussion!
Posted-In: Amazon.com big tech Facebook IAM NewswireFintech Economics Markets General