To Esports And Beyond: How Raj Lala And Evolve ETFs Are Lighting Fires And Predicting Desires In The World Of ETFs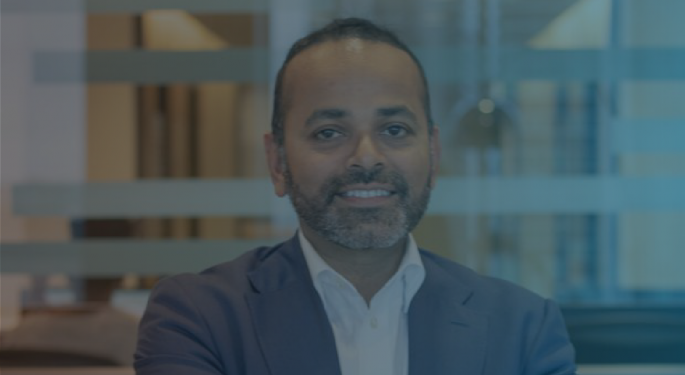 Benzinga's Fintech Focus Podcast features conversations with the biggest names in fintech. Subscribe to the Fintech Focus newsletter to get a roundup of industry news delivered to your inbox weekly, and check out upcoming programming at Benzinga events.

In this episode of the Fintech Focus podcast, we're diving into the world of ETFs with Raj Lala, president and CEO of Evolve ETFs.

Evolve has made a name for themselves as one of Canada's leading providers of ETFs in emerging industries, such as cybersecurity, cannabis, and the future of autos. Their latest offering, the Evolve E-Gaming Index ETF (HERO), officially launched on Monday.

Before founding Evolve ETFs, Lala oversaw WisdomTree Canada and spent some time heading up asset management divisions and investment management firms in Canada. Just two years after founding the firm, Evolve has 43 ETFs and over 450 assets under management.

Listen to the podcast below to hear more about how Evolve ETFs, and Lala, are tapping into this ever-expanding and developing market.
On Why So Many Of Evolve's ETFs Are Actively Managed:
On the underserved side, I'm a big believer in actively managed ETFs. In Canada, we definitely punch above our weight as it relates to actively managed ETFs. To give you an example, right now, about 20% of the ETF assets in Canada are in actively managed funds, whereas in the U.S., it's probably something like 1% or 2% of the total space. So, definitely, in the Canadian landscape, they've really caught on. I think there's a number of asset classes that you can point to that truly do benefit from good active management. I'm a big believer, for example, that virtually anything to do with fixed income does benefit from good active management.
So, what we decided to do was put together a list of those types of asset classes that we felt truly do benefit from good active management. Then, the next part of the exercise for us, was to identify which of those asset classes are palatable. Just because they benefit from good active management doesn't mean that there's going to be any market demand for that specific asset class. Then, the third part to that process, for us, was really to go out there and identify some best of breed portfolio managers to partner with, that actually have a track record in that specific area.
On How They Decide Whether To Launch An ETF:
It's along those same lines where you start doing some reading, you start having conversations with people. You latch onto a trend, and you figure out, most importantly, is there a long-term investment thesis for this? What's the business model look like? What's the opportunity? And then the next part for us is really, what's the right strategy to capitalize on that theme? And sometimes that could be active management, and sometimes that could be passive. If the universe is small enough and there's really no such thing as a portfolio manager that has a substantial track record in that space, then maybe it makes sense to take a passive, index-based approach to it.
On The Biggest Challenge Facing The ETF Industry Right Now:
I think that the biggest challenge is adoption. I think that there is still resistance towards ETFs. I think education is one of the biggest challenges that we face in Canada.
So, I think it's really important for us as the issuers out there, and the dealers as well, to make sure that they educate investment advisors on the fact that there are many, many options that you have that could be potential replacements for mutual funds. So one of the reasons why I launched activity managed ETFs is because I felt that, from an advisor's perspective, it's much easier to jump from actively managed mutual funds to actively managed ETFs versus jumping from actively managed mutual funds all the way to pure beta, cheap, passive ETFs.
This episode of the Fintech Focus was sponsored by Evolve ETFs.
Posted-In: Fintech News Emerging Market ETFs Global Markets Interview ETFs General Best of Benzinga
View Comments and Join the Discussion!