Opinion | It's Time For Fintech To Stop Serving The Financial Mainstream And Start Serving Those Who Really Need It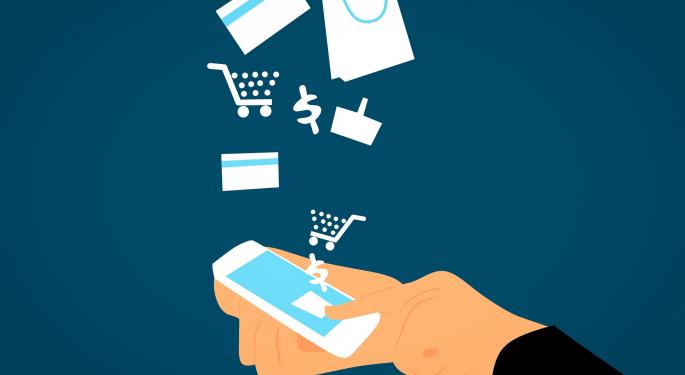 By Mae Watson Grote, Cathie Mahon and Justine Zinkin.
This week, thousands of people descended upon New York City to celebrate the third annual New York Fintech Week. It is exciting time to be a part of fintech. The industry is exploding, thanks in large part to significant venture funding: in the first half of 2018 alone, U.S. fintech investment surpassed $14 billion, a 16% increase over the previous six months. This rapid growth creates new opportunities to make a positive social impact and fill a critical gap in the financial services industry: products that meet the needs of low-to-moderate-income (LMI) Americans.
According to the United Way, nearly 51 million U.S. households cannot afford basic expenses such as housing, transportation, childcare and utilities. These families are living paycheck-to-paycheck, with 42% earning less than $15 per hour, making saving nearly impossible. Half of all Americans cannot cover an unforeseen $400 expense.
These Americans are in need of quality financial services that help them build financial security — just like higher-earning households. These are products that have financial education embedded within them, ones that help consumers set goals and reach them. But, despite the fact that they make up 43% of U.S. households, this group is not being served.
Without guidance on a long-term plan and without access to safe financial service products, LMI Americans are often forced to resort to expensive and predatory short-term services that cost them in the long run. According to CFSI, the financially underserved market spent $173 billion in fees and interest to use $1.94 trillion in financial services in 2016. The average payday borrower takes out eight loans of $375 per year and spends $520 on interest according to Prosperity Now. This gap presents a huge opportunity for fintech to have widespread impact and appeal. Yet, most products are still being marketed to, and made for, the relatively privileged "financial mainstream" who are already oversaturated with apps and services.
A large challenge in creating products for the LMI consumer is that their needs are specialized. Prosperity Now, a non-profit dedicated to promoting financial security, says LMI consumers need fintech to have:
Solutions that facilitate transactions and make them easy to track.
Referrals from trusted people and institutions.
Options to take back control when needed.
An understanding of their complicated financial lives, and the fact that small hassles in fintech become major barriers.
Tangible financial advice.
While many fintechs aren't equipped to address these needs, nonprofits focused on financial inclusion — whose missions are to make financial services accessible to low-income people — are. We, therefore, should have a seat at the fintech table. We have spent decades walking in the shoes of the consumers we're aiming to help — serving them every day, learning what motivates them, and understanding what obstacles they face daily. We've collected credible intelligence over the years on our clients' product needs, and we understand what motivates them to use a product—and to use it on their path to long-term financial health. Most importantly, we have already demonstrated how successful, mission-first fintech can work.
As mission-driven organizations, we have a collective responsibility to advocate on behalf of the underserved, because we deeply understand the needs of workers who are struggling to make ends meet. Our work can provide for-profit fintechs with valuable insight into potential customers' needs and behaviors while also leaving them better equipped to design products that customers will actually use. Our role is to lead by example so that we can work to create a more inclusive and sustainable financial services industry.
As a field that has grown exponentially, and which has now become very competitive, fintech should be looking to add value and capture new pieces of the market share. Yet so many Americans have been entirely excluded to-date. Effectively serving these consumers will ensure fintech doesn't simply maintain the status quo but instead becomes the next great industry that brings about positive change.
Mae Watson Grote is Founder and CEO of The Financial Clinic, Cathie Mahon is President and CEO of Inclusiv, and Justine Zinkin is CEO of Neighborhood Trust Financial Partners. They are members of Nonprofit Leaders in Financial Technology (nLIFT), a group of organizations with a shared goal of increasing financial inclusion through technology-driven platforms.
Related Links:
Opinion: Why Investors Shouldn't Watch Business TV
The preceding article is from one of our external contributors. It does not represent the opinion of Benzinga and has not been edited.
View Comments and Join the Discussion!
Posted-In: contributor contributorsFintech Opinion Tech Personal Finance Best of Benzinga