Retirement Plans Made Easy With Vestwell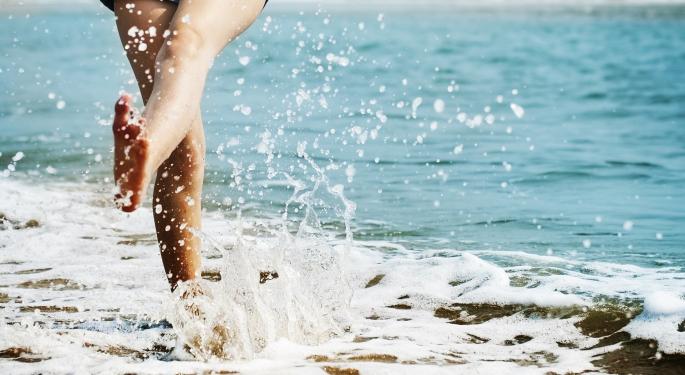 The Benzinga Global Fintech Awards are a yearly showcase of the greatest advents in fintech from leaders and visionaries in the worlds of finance and technology. This year, we have executives, developers and innovators from the likes of Facebook, Amazon, IBM, JP Morgan, Zelle, TD Ameritrade, TradeStation, Fidelity, and so many more.
The BZ Awards is an oscar-like event to showcase the companies with the most impressive technology, who are paving the future in financial services and capital markets. In preparation for its biggest installment yet this May, we're profiling the companies who have moved on as a finalist in their category. In this feature we focus in on
Vestwell
.
What does your company do? What unique problem does it solve?
Vestwell is a digital retirement platform that makes it easier to offer and administer retirement plans. Through tools and technology, we've brought all the necessary retirement services under one roof to target common friction points typically felt throughout the plan lifecycle. This means advisors can effectively scale their businesses, while offering clients streamlined administration, flexible investment options, fiduciary oversight, and transparent pricing.
Who are your customers?
Ultimately, our customers are those using our platform to grow their retirement plans. However, we sign our contracts - and spend the majority of our time supporting - the plan sponsor who is the decision maker on whether or not to hire Vestwell. And while we view our advisors more like partners than customers, we are also here to serve their needs, support them in any way possible, and continue to grow our advisor network in order to work together to assist plan sponsors and their participants.
How long have you been in business?
Since June 2016.
Where are you located?
22 West 38th Street, Floor 10, New York, NY 10018.
Who is your company's leadership? What kind of experience do they have?
Our leadership team can be found
here
. Made up of accomplished startup and financial services professionals, the management team brings a great deal of experience in disruptive innovation specifically in the Fintech, Finserv, and Wealth Management spaces. This includes Vestwell's Founder & CEO, Aaron Schumm, who started Vestwell after selling FolioDyamix, a wealth management and advisory services company he co-founded. Vestwell's EVP of Sales, Ben Thomason, joined Vestwell from Goldman Sachs where he was responsible for developing institutional partnerships for Honest Dollar. And our General Counsel, Allison Brecher, came to us with almost 2 decades of experience specifically with high profile and complex litigation involving employee benefits, ERISA, regulatory matters, data privacy, and electronic discovery.
Who are your investors, if any?
Vestwell is backed by prominent VC firms in the financial technology space including Fintech Collective, Primary Venture Partners, F-Prime Capital, and Commerce Ventures.
Is there anything else Benzinga should know about your company?
Vestwell is focused on making retirement easier for the advisor, plan sponsor, and plan participant. Through straightforward language, transparent pricing, a user friendly interface, fiduciary oversight, and simplified administration, we ultimately want to help people save more by making it easier to access really great plans.
Posted-In: Advisor Benzinga Global Fintech Awards retirement VestWellFintech
View Comments and Join the Discussion!