Low Cost, Affordable Investment Advice With Munnypot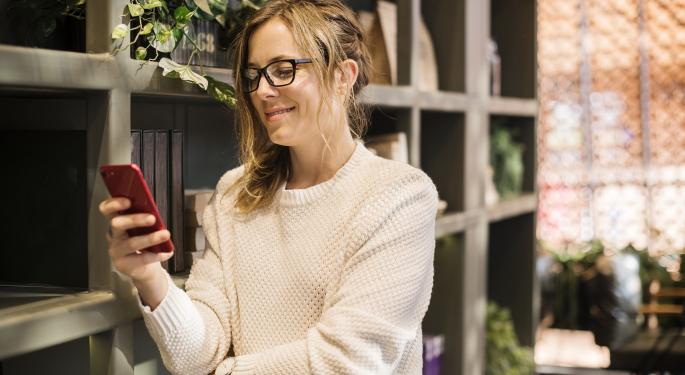 The Benzinga Global Fintech Awards are a yearly showcase of the greatest advents in fintech from leaders and visionaries in the worlds of finance and technology. This year, we have executives, developers and innovators from the likes of Facebook, Amazon, IBM, JP Morgan, Zelle, TD Ameritrade, TradeStation, Fidelity, and so many more.
The BZ Awards is an oscar-like event to showcase the companies with the most impressive technology, who are paving the future in financial services and capital markets. In preparation for its biggest installment yet this May, we're profiling the companies who have moved to the final round of judging for the BZ Awards. In this feature we focus in on Munnypot.
What does your company do? What unique problem does it solve?
Munnypot is a low cost, online investment advice solution.
Munnypot uses a conversational, automated chatbot to make investment recommendations for the customer, automatically selecting the most suitable fund based on their appetite for risk, and the appropriate product based on their individual circumstances. Munnypot monitors the investment 24/7, notifying the customer and providing actionable advice if the investment performance deviates from their goal.
As an appointed representative, Munnypot provides regulated D2C investment advice from start to finish, assumes full responsibility for the actions taken, removing the stress and decision making for the customer.
Prior to Munnypot, many people couldn't get access to financial advice because the fees and investment minimums were far too steep, or they didn't have the time or confidence to invest. Munnypot was created to service the mass market who cannot afford traditional financial advice, and to provide an attractive alternative to existing investors looking for an active investment advice service at a cost comparable to other online self-serve solutions.
Our B2B service includes a white label solution supported by a robust and personalised delivery plan. It offers organisations a service which they can tailor and brand to their own requirements and use to provide their customers with affordable and easy to understand financial advice.
Who are your customers?
Munnypot is for everyone, from first-time investors to the financially savvy.
How long have you been in business?
Founded in October 2015. Product launch in January 2017
Where are you located?
We are an online-based company
Who is your company's leadership? What kind of experience do they have?
The key board members are: Andrew Fay (CEO), Simon Redgrove (Managing Director), Simon Chisholm (CFO).
The key executives are: Andrew Fay (CEO), Simon Redgrove (Managing Director), Simon Chisholm (CFO), Frankie Mendoza (COO) and Chris Laurie (CTO).
The three founders have worked in finance, fund management and financial advice, with combined experience spanning more than 75 years.
Who are your investors, if any?
We are a private company and do not disclose this information.
Is there anything else Benzinga should know about your company?
Whereas most online services labeled as robo-advisers only offer financial guidance, Munnypot provides customers with fully regulated investment advice as an Appointed Representative of Resolution Compliance Limited. This means that we make a detailed investment recommendation on the option most appropriate for the customer's personal circumstances, based on the information they have given.
Posted-In: Benzinga Fintech Awards MunnypotFintech
View Comments and Join the Discussion!