Risk Tolerance Analyst Totum Risk Gets Rewarded With A Nod From The Benzinga Fintech Awards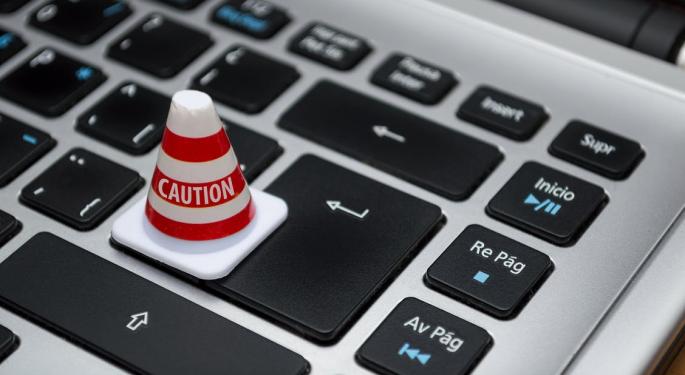 The Benzinga Global Fintech Awards are a yearly showcase of the greatest advents in fintech from leaders and visionaries in the worlds of finance and technology. This year, we have executives, developers and innovators from the likes of Facebook, Amazon, IBM, JP Morgan, Zelle, TD Ameritrade, TradeStation, Fidelity, and so many more.
The BZ Awards is an oscar-like event to showcase those companies creating technology that is paving the way for the future of financial services and capital markets. In preparation for its biggest installment yet this May, we're profiling the companies that have moved to the final round of judging for the BZ Awards.
In this feature we focus in on Totum Risk.
What does your company do?
Totum Risk is the only online risk tolerance solution that helps financial advisors understand how much risk their clients can take based on their life situation... otherwise known as Risk Capacity.
What unique problem does it solve?
Risk tolerance questionnaires ask and score only psychological risk preferences. The problem with this is preferences change all the time, so it's impossible to accurately score a questionnaire and match it to a portfolio score based on preferences alone. At Totum, we score Risk Capacity, Risk Preferences, and the Portfolio Risk. This way the advisor can have a more meaningful conversation with their client about their true risk tolerance.
Who are your customers?
Financial Advisors, Institutions, Investment firms, Custodians, Broker/Dealers, Banks, Insurance companies, and Fintech providers through integration.
How long have you been in business?
2015
Where are you located?
Atlanta, GA (headquarters) and Los Angeles, CA
Who is your company's leadership? What kind of experience do they have?
Larry Shumrbes, CEO. Larry has 20+ years experience in Fintech and Investment firms (Morningstar, Charles Schwab, New York Life Investments, eMoney), Don Simpson and Rob Usey, Co-CTO. Don and Rob have 20+ years of experience. (Built the back end to ICE and cybersecurity for the US Government)
Is there anything else Benzinga should know about your company?
Totum Risk continues to update and build out our quantitative models and our API's for better integrations, more accurate scoring, and machine learning/AI(Artificial Intelligence).
To meet with the minds behind companies like Totum Risk and others testing the cutting edge of fintech, grab a ticket to the Benzinga Global Fintech Awards May 15-16 in New York.
Posted-In: Benzinga Global Fintech Awards Totum RiskFintech Interview
View Comments and Join the Discussion!