Blockchain And The Future Of Corporate Culture And Profitability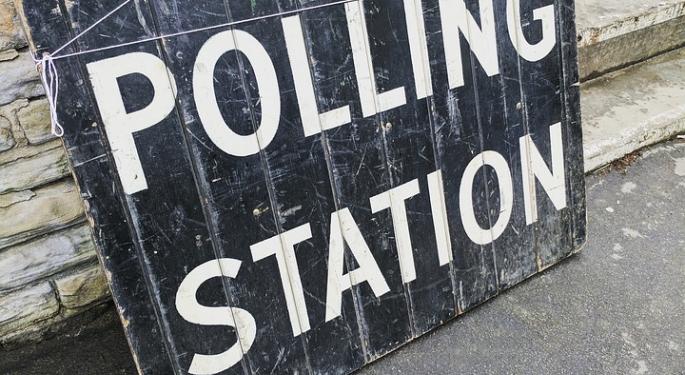 It seems that nearly every day, processes, products, and services that used to be analog-only have been made digital. Ordering a taxi, publishing a book, and even dating, are all just some of the pieces of our lives that have made the switch into the online world.
For each one of these newly-digital practices, an industry is born. Amazon.com, Inc. (NASDAQ: AMZN) is pulling in unprecedented profits from eBooks and streaming video content; Uber and Lyft are booming; platforms like Match Group Inc (NASDAQ: MTCH) has made billions.
The key for each of these was to enter one of these digital empires early and create a new paradigm that redefines the norms.
One industry ripe for such an upset is the online voting industry. Consider online platforms like SurveyMonkey, which corporations across the globe use for voting purposes and collecting data. A report from NewsBTC lists SurveyMonkey's average annual income as more than $200 million, yet the data collection and and cybersecurity industries are hundred-billion dollar fields.
Still, online voting systems are booming — an IBIS report revealed that the online voting industry is worth nearly $2 billion and is ripe for improvement and expansion.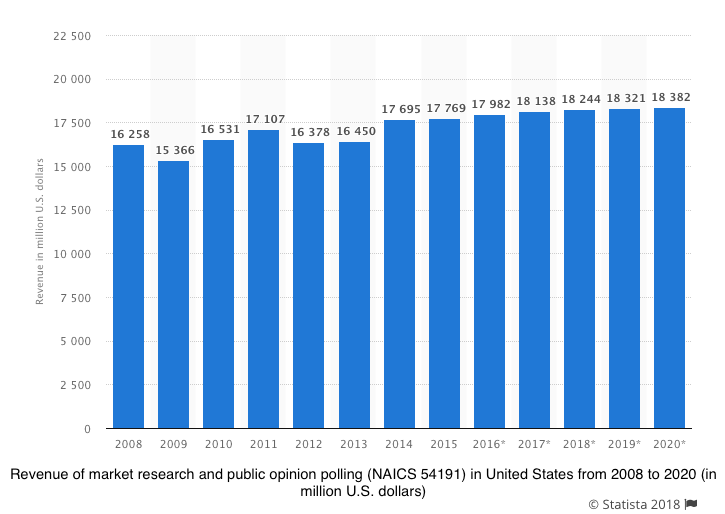 Flaws in Online Polling and Governance Are Hindering Industry Growth
There are several limitations that keep online polling from reaching its potential. The truth is that while online polling can be useful for collecting market research data and some informal governance practices, the existing systems simply are not secure or scalable enough.
Any system that allows a single user to create new accounts with separate identities is at risk of being manipulated. This is particularly important to consider when online polling and voting systems are being used to make important corporate or government decisions — it is entirely possible that entities who wish to sway the result of a poll could create multiple identities who are capable of voting.
However, blockchain technology could provide a solution to this problem. A blockchain platform that requires users to operate on a verified, immutable, blockchain-based identity system would be very difficult to manipulate.
The trouble with any centralized system is that even with the best, most up-to-date data storage technology, a single breach can mean that huge amounts of sensitive data are compromised. Take, for example, Uber; the company recently apologized to more than 156,000 Brazilian users whose data were compromised in 2016.
Centralized online polling and voting systems face the same dangers — users who trust these platforms with their data and their corporate opinions are in serious trouble if a data breach occurs.
How Blockchain Can Significantly Improve Online Voting & Corporate Governance
Blockchain technology holds the power to power systems that solve these problems. In fact, there are several firms that have created blockchain-based voting platforms that are resistant to hacking and manipulation — the 'Votes' and 'Follow My Votes' blockchain networks are just two of a growing number.
This is particularly exciting for corporations and financial firms who are moving towards a model of decentralized governance, or becoming a 'DAO' (Decentralized Autonomous Organization) In a blog post, BlockChannel says that the purpose of a DAO "is to emulate many of the functions of corporate business entities, but without the "inefficient" bureaucracies and red-tape that also come with running a large corporate organization."
Companies who operate as DAOs benefit from decreased social friction and reliable, crowd-sourced wisdom for decision making.
Corporations that are run as DAOs also offer more benefit to consumers. If DAOs choose to extend their governance models to include consumers, customers can help guide decision-making processes that will determine what products and services that consumers desire and are therefore more likely to buy.
Therefore, decentralized governance can facilitate greater corporate profitability.
One blockchain voting platform in particular, DAOStack, has been signed for specific use for decentralized governance within a corporate context.
DAOStack's network is specially designed to operate within corporate contexts of any size. The network is capable of scaling to fit small companies who need to make decisions with smarts and agility to knock out competition, or large corporations who are seeking quicker, more efficient methods of inclusive governance.
Streamlining Scalability: How 'Holographic Consensus' Supports Efficient Decision-Making
A platform that describes itself as "an operating system for collective intelligence and open collaboration," DAOstack makes use of a 'Holographic Consensus' mechanism to eradicate problems with scalability. This mechanism divides users into groups; the groups are then categorized by internal relative majority.
This certifies that the final decisions made on the platform are in line with what the majority of the groups have decided.
DAOstack is a platform for collectives to self-organize around any shared interests, goals, or values. https://t.co/gqdVQ4nlcp

— DAOstack (@daostack) April 15, 2018
Although there is no limit to the amount of proposals that can be made and voted on in DAOstack, the platform utilizes a 'Boosting' feature that allows certain proposals to be confirmed more quickly. When a proposal is made on DAOstack, it must achieve absolute majority in order to be settled. However, proposals that are 'Boosted' can be settled when they achieve relative majority.
In order to be 'Boosted', a relatively large number of individuals within an organization must be willing to place bets on the outcome of a particular vote using GEN tokens, the native token of the DAOstack ecosystem.
DAOstack has managed to create a scalable platform that combines the security of the Ethereum blockchain with the efficiency and agility of an online voting system. In a corporate context, time is of the essence; making wise, crowd-sourced decisions on a securely designed platform is an invaluable asset.
Keeping Up With Corporate Culture
When we think about what corporations look like today as opposed to 30 years ago, much has changed. Instead of men in suits, we picture Mark Zuckerberg and friends in jeans and hoodies; the 9-to-5 has been replaced with flex time; Google's offices are decked out with colorful slides and snack bars.
The structure of corporations has also changed--corporate governance is more decentralized now than it ever has been, and with good reasons. Authoritarianism is out, democracy is in; consumer inclusion is regularly recognized as an important asset to the decisions that corporations make.
In this way, blockchain truly seems to be the way of the future. Never before have we had the tools to create such efficient and secure platforms for voting and decision-making; let's hope that we continue to use them wisely.
The preceding article is from one of our external contributors. It does not represent the opinion of Benzinga and has not been edited.
Posted-In: marketacrossFintech Tech General Best of Benzinga
View Comments and Join the Discussion!