Once Sync Limited Looks To Make Financial Frontrunners Out Of Africa's Unbanked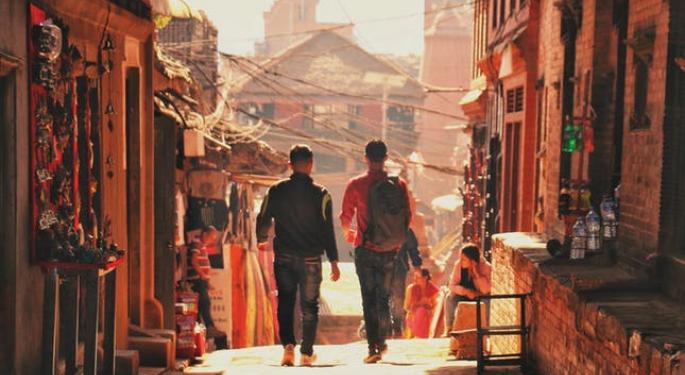 The Benzinga Global Fintech Awards are a yearly showcase of the best and brightest in fintech. In preparation for its biggest installment yet in May 2018, we're profiling the companies competing for the BZ Awards.
Our next feature is on Once Sync Limited.
What does your company do? What unique problem does it solve?
George Maina, CEO/Founder: Once Sync Limited provides financial services to the Sub Saharan African Market. Currently the region is leading globally in mobile money transactions, with countries like Kenya hitting 70 Billion Usd transactions in 2017. However the cost of financial services is quite high, and other alternatives like mobile money have exorbitant fees. In addition, inflation and the weak fiat currencies are frequently unstable against other major currencies. With all these challenges in the market, our company provides a better solution: a cryptocurrency Exchange that supports the top cryptocurrencies and puts the spotlight on African-generated cryptocurrencies. The market sees this as a better alternative to the weak fiat Currencies. In addition our solution has a local approach that guarantees Trust and security for the users.
Who are your customers?
Maina: Our Customers mainly fall in the middle class who view cryptocurrencies as medium of exchange and store of value. In addition Local merchants benefit on this platform for bulk payments to various suppliers, as well as it cut downs the cost and time of transactions.
How long have you been in business?
Maina: Once Sync Limited was formally incorporated in January 2016, although the founding team had been working on various products from as early as of 2014.
Where are you located?
Maina: We're Located in Nairobi, Kenya.
Who is your company's leadership? What kind of experience do they have?
Maina: The company is led by a highly skilled team. Each founder has extensive work experience. Right now, the Company has two engineers who each hold degrees in Computer Science. The other team members hold degrees in Finance and Marketing, respectively. In addition the company has top advisers who are in the innovation and telecoms space.
Who are your investors, if any?
Maina: The company has the initial capital from its founders. However, the company has plans to do a crowdsale in Q2 of 2018.
Is there anything else Benzinga should know about your company?
Maina: Once Sync Limited has ambitious plans to make financial services affordable and inclusive. There is still a large number of unbanked people in the African Market. With our solutions, we hope to reach more than 70 percent of that Market by the year 2021.
To check out companies like Once Sync Limited for yourself, grab a ticket to the Benzinga Global Fintech Awards May 15-16 in New York.
Posted-In: Benzinga Global Fintech Awards Once SyncFintech Interview
View Comments and Join the Discussion!