Fintech Veteran Nelnet Courts Online Lenders With New Loan Servicing Offering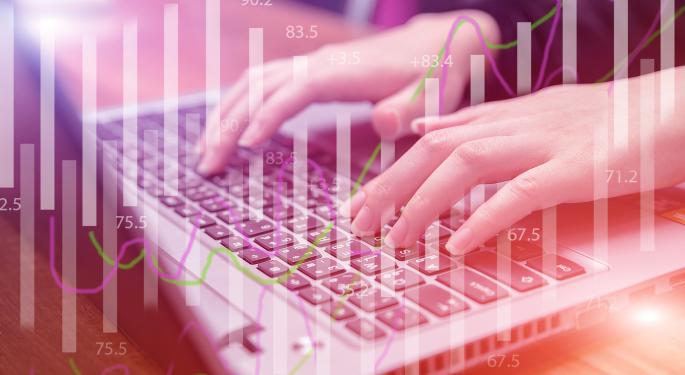 Financial technology has revolutionized capital markets, as evidenced by the hundreds of companies showcased at events like the Benzinga Global Fintech Awards.
Nelnet (NYSE: NNI) has been fintech since 1996—well before PayPal (NASDAQ: PYPL) launched or the phrase became a buzzword decades later. Now, the student loan servicer is expanding its scope and using APIs and cloud tech to meet the needs of the fintech lending industry.
What Happened
The company is also using its own capital to stake claims in the fintech space through venture investing, according to Nelnet CEO Jeff Noordhoek.
"We're offering this to diversify our servicing business outside of student loans," Noordhoek said. "If you're a fintech company and you need a partner to help you grow, through a capital raise or funding loans or a servicing platform, come to us."
Noordhoek says that the company currently services over $455 billion in loans for over 16 million borrowers.
Nelnet's fintech servicing is built on a set of REST APIs that accept payments and reconcile transactions on a cloud framework, according to an April 9 press release.
Why It's Important
Noordhoek described the pivot from student loan servicing to online lending servicing as an "evolution" of the business. The technology infrastructure the company is built can be applied to a variety of loan formats, he said.
"If you drop the 'student' from 'student loan servicing,' you just have loan servicing, and what we're doing now is consumer loan servicing and small business loan servicing," Noordhoek said.
He pointed to Nelnet's long experience in loan servicing as a reason to partner with the company, as well as the company's $2 billion in tangible net worth, investment-grade rating and risk assumption services as ways to assure investors and lenders in the online lending space.
What's Next
The company has also expanded to payments, offering payment plan services for parents sending children to K-12 schools. Noordhoek says that the payments segment and servicing are the growth businesses for the company.
To see more companies like these, click here to learn more about the Benzinga Global Fintech Awards next month in New York City.
Related Links:
A Fintech Company Creating A New Asset Class Just Announced A $150 Million Investment
Read The Crowd: Tradagon Brings Human Behavior To Market Analysis
View Comments and Join the Discussion!
Posted-In: Benzinga Global Fintech Awards Jeff Noordhoek nelnetFintech Personal Finance Best of Benzinga