Read The Crowd: Tradagon Brings Human Behavior To Market Analysis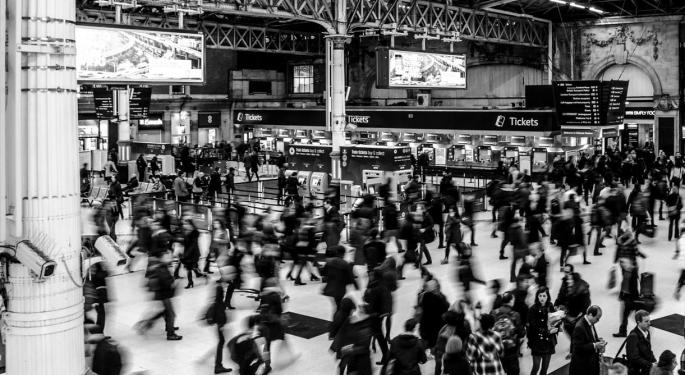 The Benzinga Global Fintech Awards are a yearly showcase of the best and brightest in fintech. In preparation for its biggest installment yet in May 2018, we're profiling the companies competing for the BZ Awards.
Our next feature is on Tradagon.
What does your company do? What unique problem does it solve?
Nikhil Dhingra, co-founder: Tradagon has solved the problem for consistently predicting the direction of price action by employing its universal crowd behavior model called Behavioral Calculus. Behavioral Calculus™, or BCalc™, is Tradagon's proprietary quantitative trading model and methodology that reimagines how momentum is analyzed and exploited by modeling crowd behavior in price action for a significant edge in fully automated directional trading.
BCalc is a fully automated, algorithm-driven system that employs our all new proprietary spectral math with deep learning approaches to predict price action and other "behavioral" non-stationary time series data like unemployment, consumer spending, CPI and housing data. BCalc is neither fundamental nor pure technical analysis, but rather a new kind of behavioral time series analysis that employs our bleeding edge spectral math to analyze and exploit momentum across all asset classes including currencies, precious metals, equities, bonds, commodities, and cryptocurrencies.
Who are your customers?
Dhingra: We are b2b and have an exclusive set of institutional customers who consume our actionable trading signals from our suite of fully automated strategies across forex, equities, and cryptos.
How long have you been in business?
Dhingra: Two years.
Where are you located?
Dhingra: Los Angeles, CA.
Who is your company's leadership? What kind of experience do they have?
Ramesh Dhingra is Cofounder and CTO of Tradagon. He has a BSME from IIT-Kanpur and an MS in Operations Research from UT-Dallas. He started out in a tech career at Texas Instruments, and along the way started to trade the markets on the side. After a huge early success, he got obsessed with the markets and changed careers, eventually joining TradeStation, a quant-heavy brokerage, where he was VP for trading applications development & consulting. As the technical analytics lead at TradeStation throughout his 18 year tenure, he had a 360-degree view of the technical analytics ecosystem. He left TradeStation in 2015 to focus full time on Behavioral Calculus. ​
Nikhil Dhingra is Cofounder and CEO of Tradagon. He has a BA in economics and philosophy from the University of Pennsylvania. He has published a number of academic papers in behavioral economics, the most recent of which was cited in the University of Chicago Law Review. He has spent over 6 years in Silicon Valley working on the business side of technology startups and Fortune 500 companies, including Apigee (bought by Google) and Salesforce.
To check out companies like Tradagon for yourself, grab a ticket to the Benzinga Global Fintech Awards May 15-16 in New York.
View Comments and Join the Discussion!
Posted-In: Benzinga Global Fintech Awards tradagonFintech Interview Best of Benzinga