This Company Brings The App Model To Business Automation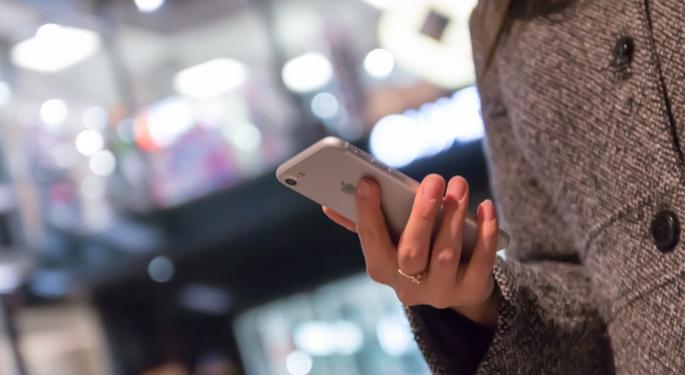 The Benzinga Global Fintech Awards are a yearly showcase of the best and brightest in fintech. In preparation for its biggest installment yet in May 2018, we're profiling the companies competing for the BZ Awards.
Our next feature is on Evotor.
What does your company do? What unique problem does it solve?
Evotor: In June 2016, the largest Russian bank Sberbank announced a joint venture - Evotor.
It is the ecosystem for SME that marks the beginning of a digital age in small business for potentially 3 million enterprises across Russia and many more abroad
Customer problems
The changes in the Federal Law No54-FZ bind entrepreneurs to replace old cash registers with online cash registers that shall transmit data from register receipts directly to the Federal Tax Service in online mode:
Since July 1, 2017 - all old machines shall be replaced with online cash registers
Since July 1, 2018 - those [entrepreneurs] who have not used online cash registers before will have to install one from now on
Urgent need for business control. A sales point might be losing too much due to thefts or negligence of employees. In Russia, thefts committed by employees and clientele account for 80% of all business losses
Demand for business growth: Small business owner wants to increase his revenue but doesn't know how or can't afford a new tech-savvy solution, e.g. stock accounting software, loyalty programme etc.
Competition with major players: Active development of retail chains leads to a "squeeze out" of small business from the local market. Thus, small business needs business automation solutions to be able to meet competition
Solutions
Evotor smart terminals operates as an online cash register complying with the new federal regulations. Price: less than $500.
Owner's private cabinet - a tool for remote business administration and control.
Evotor EvoStore works toward addressing all other problems regarding business automation. We used mechanics of "AppStore" that has already gained recognition among private users on the global level and developed an open ecosystem for business. Entrepreneurs can download the apps they need for their business without paying extra money for unrequired features and cover almost any of their business demands while any third-party developer may produce and upload his/her app to our platform which will allow him to grow professionally and make money.
Where are you located?
Evotor: Our head of Office is located in Moscow, Russia, but we cooperate with more than 400 partners across Russia.
Who is your company's leadership? What kind of experience do they have?
Evotor: Andrey Romanenko (CEO) is a businessman, an investor in the field of technologies and innovations, a founder of QIWI payment service and dozens of other successful businesses. He is an expert in the sphere of development and marketing of high-load IT projects and has experience in setting up federal terminal networks and remote central processing.
Yury Yuriev, chief technology officer. CTO with 10-year experience, he came up with and developed QIWI-wallet project together with his team. Yury has a time-proven expertise in development of high-load systems and acknowledged experience in development of IT products with international scale
Ekaterina Zyalyukova, human resources director. Ekaterina has a 10-year working experience. She established HR office in FSMI management company (telecom sector) "from scratch." She has developed numerous programmes for motivation and adaptation of employees, introduced schemes of corporate training and corporate culture development.
Sergey Zorin, chief production officer. Sergey has 20 years of experience in running electronic-equipment production - from his own start-up company to a top management position in the Russian branch of Jabil corporation. He has been leading the process of development and production launch for dozens of successful products in the sphere of security, communications, medical and computer equipment
Who are your investors, if any?
Evotor: Sberbank is the biggest innovative bank in Russia with a huge retail network at its disposal. It contributes to the project with its expertise in the sphere of corporate banking, capacities of its digital service channels and broad retail network.
ATOL is one of the leading companies in the sphere of fiscal solutions and retail automation with a 15-year experience in the field. They are highly experienced in developing innovative cash register solutions and trade automation systems.
Is there anything else Benzinga should know about your company?
Evotor: What makes Evotor a completely new step in the industry is the opportunity to collect big data based on at least 500 000 installations and then use it for marketing and other business purposes.
In 2018-2019, we plan to fully digitalize ordering system for SME. Right now the ordering process is still by phone, and often SME owners order goods only when they already out of stock. This led to missed revenue and even lost customers who came to buy specific product. We will connect to our ecosystem biggest manufacturers and brands so that SME will able directly and digitally order products. An Integrated recommendation system based on sales and out-of-stock predictions will in advance pre-order right mixed of goods that will maximised ordering revenue for SME. Right now we are on early pilot stages with a few biggest manufactures for this solution.
Evotor plans to enter the international market in 2020.
To check out companies like Evotor for yourself, grab a ticket to the Benzinga Global Fintech Awards May 15-16 in New York.
Posted-In: Benzinga Global Fintech AwardsFintech Interview General
View Comments and Join the Discussion!