How Do You Move $84B In Currency Across The Globe? The CEO Of WorldFirst Explains How It's Done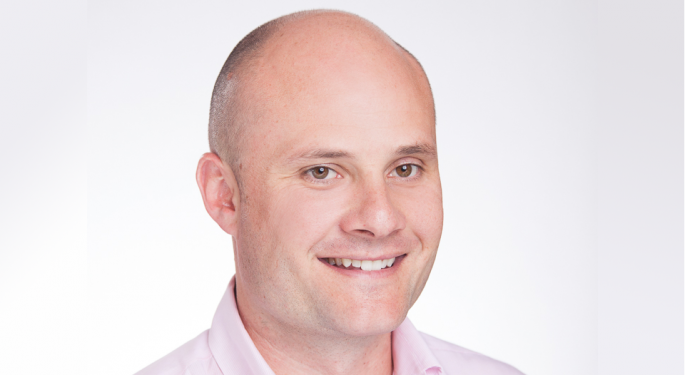 The Benzinga Global Fintech Awards are a yearly showcase of the best and brightest in fintech. In preparation for its biggest installment yet in May 2018, we're profiling the companies competing for the BZ Awards.
Our next feature is on WorldFirst.
Benzinga: What does your company do? What unique problem does it solve?
Mike Ward, CEO of North America: WorldFirst is an international payments firm supporting customers that buy and/or sell internationally. We help businesses and people move their money around the world with great exchange rates and award-winning customer service, quickly and securely. We provide global currency account solutions, foreign exchange and international payments, offering an alternative to the bank.
Benzinga: Who are your customers?
Ward: We have three client groups that we look after:
Corporate: SMBs that buy and/or sell cross-border products or services. These businesses could be expanding internationally, needing to make overseas supplier payments, or paying salaries overseas.
E-Commerce: Online sellers who sell products on marketplaces around the globe like Amazon, eBay or Newegg, for example, and need to bring home their earnings.
Consumer: Individuals purchasing a home abroad, working internationally and sending home earnings, emigrating or sending their child to school overseas.
Since we started, we've helped more than 150,000 clients transfer more than $84bn around the world.
Benzinga: How long have you been in business?
Ward: We've been in business since 2004 and opened in the US in 2012.
Benzinga: Where are you located?
Ward: WorldFirst's global headquarters are in London, with our US HQ in Austin. We currently have nine offices in total: UK, Australia, US, Hong Kong, Singapore, Netherlands, Korea, Japan and China, with over 600 staff in those offices.
Benzinga: Who is your company's leadership? What kind of experience do they have?
Ward: Our CEO is our co-founder Jonathan Quin. Prior to launching WorldFirst, he started his career at Citibank in their graduate program as an FX trader and later headed their European sales of online FX trading products. Thereafter he moved to RBS as the Head of Business Development in the Financial Markets Division.
Our Chairman is Sir David Clementi, former Deputy Governor of the Bank of England and current Chairman of the British Broadcasting Corporation Board.
Within the US, our CEO and global CRO is Mike Ward. Prior to joining WorldFirst in 2015, he was CEO at OzForex — now OFX — for three years, and before that was Business Development Manager at Jameson Bank in Toronto.
Our global executive team has significant background in technology, foreign exchange, regulatory and people leadership.
Benzinga: Who are your investors, if any?
Ward: We're a privately held company and in 2013 FTV Capital acquired a 40% stake in the business.
Benzinga: Is there anything else Benzinga should know about your company?
Ward: 2017 saw us launch World Account, our new multi-currency account that enables customers to make and receive international payments without charge, all from a single platform to our UK and European market. 2018 will see us introduce World Account to the rest of our business regions. And, we're adding more currencies and platform enhancements all the time.
2018 and 2019 will be some of the most exciting years for WorldFirst. We're launching more new products, like our API, expanding the countries we service clients in and launching some big-name partnerships.
To check out companies like WorldFirst for yourself, grab a ticket to the Benzinga Global Fintech Awards May 15-16 in New York.
Posted-In: Benzinga Global Fintech Awards WorldFirstFintech Interview General
View Comments and Join the Discussion!