Talking Blockchain, Careers And Advice With A Leader In Accounting Services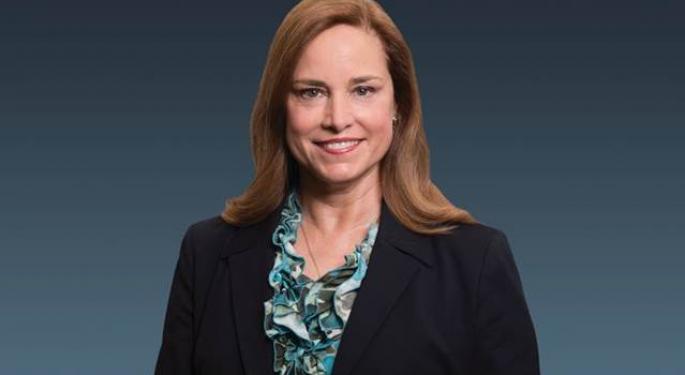 Benzinga is proud to introduce the Benzinga Women's Wealth Forum, a space where women can learn how to empower themselves through financial technology and be inspired by the stories of powerful women in finance.
Ahead of the March 21 event, we're highlighting the stories of some of the leading women in the financial services industry.
Our next installment is an interview with Tracy Curley, partner at CohnReznick.
What fintech trend or trends will drive the discussion in 2018?
How to bring blockchain technology to market and how to use it innovatively and effectively. Blockchain has the potential to disrupt so many old ways of doing business and create vast new opportunities beyond the financial services industry. With blockchain, any two parties can establish trust and transact with one another without the mediation of a cumbersome and costly third party, like a bank. Blockchain can simplify and optimize almost any transaction, from renting a car to trading a commodity.
The future belongs to blockchain and its potential is nearly limitless. Think of it this way: blockchain will do for assets what the internet has done for information -- decentralize control and revolutionize the way people interact and transact.
What's compelling to you about the work that you do?
Working closely with clients and the relationships of trust that form from that.
What attributes do you think drove you to a career in public accounting?
We live in an ever changing environment and in public accounting you have to continually be learning and keeping up with your clients efforts and their industries, technology, market trends, government regulations and accounting standards and principles. I thrive on challenges and complexity. The more the better. I think I would be bored doing anything else.
When it comes to starting and building a career, what's your best piece of advice?
Get lots of advice and listen to it, ask questions and make sure you understand the answers, surround yourself with strong mentors and smart resources, do not be afraid to admit you do not know something and always project confidence.
To hear stories like Curley's, be sure to grab a ticket to the Benzinga Women's Wealth Forum March 21.
View Comments and Join the Discussion!
Posted-In: Benzinga Women's Wealth Forum Blockchain Cohn Reznick Tracy CurleyFintech Top Stories Interview Best of Benzinga