How Blockchain Protocols Mark A Paradigm Shift In Data And Identity Management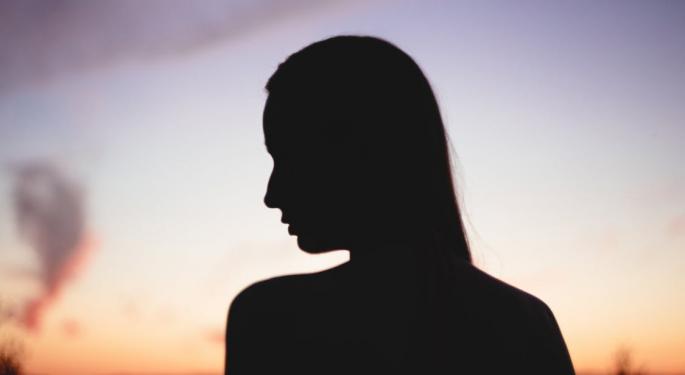 The amount and variety of online profiles that most internet users have or would like to own have made managing these digital properties a complex proposition. Due to the rapid and disordered way in which the internet grew and developed, it is very common to find multiple profiles or pages for the same individuals, often with different updates or information at any given time between all of them.
An Existing Identity Marketplace
This diffusion of information makes it complicated for profile owners to monitor how their data is used by the platforms upon which they are hosted. Hence, the indiscriminate use of members' data by social platforms like Google parent company Alphabet Inc (NASDAQ: GOOG) (NASDAQ: GOOGL) and Facebook Inc. (NASDAQ: FB).
In this confusion, and perhaps because of it, the business of making money by using supplied data has grown enormously. The specifics of modern day data collection and the ability for platforms to store and extract individual behavioral patterns make these data extremely valuable for advertisers and marketers looking for insight into customer habits.
Possibilities Emerging On The Blockchain
The emergence of blockchain technology is introducing internet users to new possibilities in how they can control their online identities and how each is used over the internet.
A typical example of this implementation is the Civic project, which employs identity verification as a means of securing personal data on the internet. This process aims to secure user information and protect their identities from unpermitted usage, hence reducing online fraud.
BlockVerify, on the other hand, intends to provide a preventative solution to the prevalent counterfeiting problems across the internet by introducing transparency to supply chains. It does this by using blockchain technology to confirm transactions and verifying shipments between parties in a way that is tamper-proof.
Initiating A Paradigm Shift
Among the more radical ways in which blockchain has initiated a paradigm shift in online data management can be seen in the blockchain protocol dock.io, which leverages the technology's capabilities. The dock.io platform not only allows information sharing across multiple platforms, but also shifts the locus of control for these data from the host platforms to the actual profile owners.
Dock.io offers its users a unified point of identity and data management, relieving them from the pressure of managing multiple profiles simultaneously. At the same time, users would enjoy the benefit of determining what information to share with what platform and to what extent other users or the platform itself has access to that info. Existing platform that choose to plug into the dock protocol can also profit by earning tokens for their data that is shared on the platform.
The dock protocol, which runs on the Ethereum main chain, will let people connect their profiles, reputations and experiences across the web with privacy and security. Since this protocol is an open network, users will be able to manage all their social accounts from one point with the flexibility of either restricting or allowing specific data to given platforms.
A Change In Management Model
With the innovation embedded into the dock protocol, a seemingly wholesale disruption is introduced into the identity management ecosystem. This will not only return control to the platform owners, but it will also eliminate the traditional management approach and ensure that each user is treated as an individual.
By introducing blockchain technology decentralization, we are bound to experience a more sanitized identity management industry, especially with the professional networks like linkedIn and Upwork. It will no longer be necessary for users to be shuttling across multiple platforms to ensure synchronized profiles. Rather, from a central point, individuals can manage their overall profile and identity across the internet. This is not limited to professional networks, as even social network accounts are not left out.
The preceding article is from one of our external contributors. It does not represent the opinion of Benzinga and has not been edited.
Posted-In: Blockchain marketacrossFintech Topics Tech General Best of Benzinga
View Comments and Join the Discussion!