Need To Know More About Mortgages? Now You Can Ask A Lender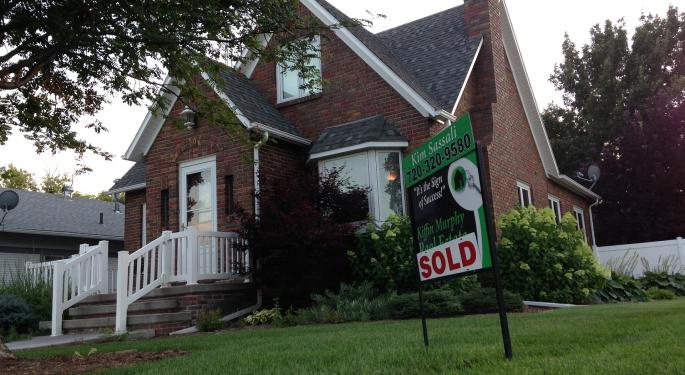 The Benzinga Global Fintech Awards are a yearly showcase of the best and brightest in fintech. In preparation for its biggest installment yet in May 2018, we're profiling the companies competing for the BZ Awards.
Our next feature is on Ask A Lender.
What does your company do? What unique problem does it solve?
Brian Simmons, CEO: Ask a Lender is a digital platform that connects borrowers with lenders and provides educational resources to help people borrow wisely. Ask a Lender has developed the nation's largest database of real estate loan programs and put it at the fingertips of online loan shoppers.
Ask a Lender recognizes and solves a unique, two-fold problem in how people perceive loans and connect with lenders. First, many people find loans to be complex and obscure, and they often are unaware of their options and rights. Second, many loan-comparison platforms have built lucrative business models that sell borrowers' personal information to a limited pool of lenders who cater only to the most qualified borrowers, leaving everyone else feeling unworthy of consideration.
Ask a Lender aims to change both sides of this situation. With its extensive, growing library of objective, well-researched articles, Ask a Lender empowers people to learn and feel more confident when looking for lenders and comparing loan offers. Ask a Lender also removes the barriers in reaching out to lenders. Borrowers can search, compare and contact lenders for free and without compromising their personal or financial information.
Ask a Lender allows lenders who cater to various borrower segments to join and enter their loan programs. What does that mean? Borrowers who are self-employed, have a bankruptcy or less-than-stellar credit or any other specific situation still can come and search for lenders who offer loan programs that meet those specific circumstances. Being able to contact several lenders enables borrowers to compare offers and pick the best one for them.
Who are your customers?
We serve two communities: lenders and borrowers. Lenders include all loan brokers and direct lenders who are looking for a platform that can help them introduce their loan programs to borrowers directly. Borrowers are online loan shoppers who are at various stages of their buyer journeys. We've got their back throughout the process ― from the initial phases of gathering information to helping them search, compare and contact the right lenders for their specific needs.
Thanks to its advanced matching technology, Ask a Lender yields better results for lenders and borrowers alike. In less than two months since its launch, more than 2,500 lenders have joined Ask a Lender and entered their loan programs. More than 34,000 searches were conducted within the same time frame, which can only be taken as a testimonial of the market need and interest in this new platform.
How long have you been in business?
Ask a Lender is a relatively new platform. It was released with its full-fledged lender searches on Nov. 27, 2017. The technology powering Ask a Lender took nearly three years to develop.
Where are you located?
We are located in Bothell, Washington, just outside of Seattle.
Who is your company's leadership? What kind of experience do they have?
Ask a Lender is a family business. I share its ownership equally with my brothers, Kevin and Todd Britton-Simmons. We also share the ownership of Scotsman Guide Media Inc., an award-winning provider of print and online resources for mortgage originators. Scotsman Guide was founded by our father, Geary, in 1985. So we are backed by more than three decades of experience, knowledge and deep connections in the real estate finance industry, which has helped us grow the two businesses and attract more than 50 top-notch employees.
Who are your investors, if any?
We don't have outside investors. Ask a Lender is funded by its owners.
Posted-In: Ask A Lender Benzinga Global Fintech AwardsFintech Real Estate Best of Benzinga
View Comments and Join the Discussion!