Yapta Gives Corporate Travel Managers More Control Over Spending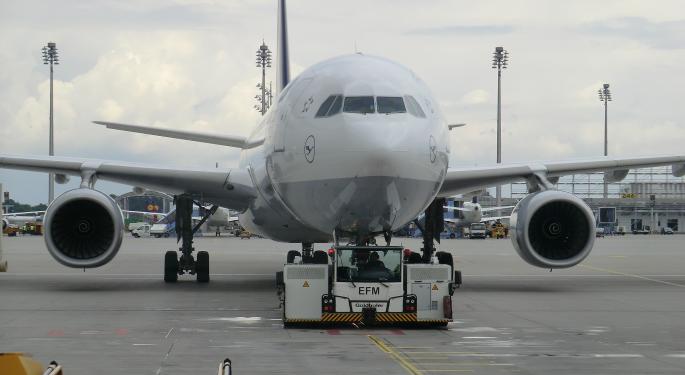 The Benzinga Global Fintech Awards are a yearly showcase of the best and brightest in fintech. In preparation for its biggest installment yet in May 2018, we're profiling the companies competing for the BZ Awards.
Our next feature is on Yapta.
What does your company do? What unique problem does it solve?
James Filsinger, president and CEO: Next to payroll, travel is the single largest controllable expense for most companies. However, it's also one of the most difficult areas of spend to feel confident about or to control – particularly as travel suppliers continue to institute dynamic pricing strategies where prices are raised or lowered based on demand. Yapta brings confidence in travel.
Yapta has developed a pair of technology solutions that are designed to help corporate travel managers get a better handle on airfare and hotel prices – and ensure that their organization gets the best price available. Yapta's corporate travel solutions, FareIQ and RoomIQ, constantly track booked airfares and hotel rooms, and can automatically re-book reservations at a lower available rate when prices suddenly drop.
Yapta's airfare price tracking service, FareIQ, identifies savings for companies on more than 11 percent of booked itineraries, with an average identified savings of $260 per ticket. Any savings identified by FareIQ on behalf of its customers are over and above any airline imposed change fees and agency re-booking fees, ensuring customers see true value to their bottom line.
Yapta's hotel price tracking service, RoomIQ, dynamically monitors U.S. domestic and international hotel bookings across 115 countries, looking for rate reductions at the same hotel. Once a savings opportunity has been identified, RoomIQ then issues an alert in the local currency. Companies utilizing RoomIQ are seeing an opportunity to save on approximately 12 percent of all hotel bookings tracked – with an average savings of $109 per booking. Overall, RoomIQ has helped these companies lower their ADR by 4.7 percent.
Not only do Yapta's solutions provide actionable data on travel spend, but they've also helped usher in new best practices for business travel procurement. For the first time, travel managers can use supplier pricing data to their advantage by tracking travel prices from a number of different angles - including negotiated rates versus public rates, penalty versus non-penalty rates, and prices inside and outside of the void window, among other approaches. They can use these insights to strengthen negotiations with travel suppliers that are becoming more and more reliant on dynamic pricing strategies.
Who are your customers?
Yapta has delivered over $110 million in travel savings to more than 6,800 corporate clients, including Amazon, General Electric, Costco, The Gates Foundation, The NBA, and Shell Oil Company.
How long have you been in business?
Yapta was launched as an airfare price tracking service for consumers in May 2007. However, Yapta pivoted the business to begin serving corporate travel clients in mid-2012 - which continues to be the primary focus for the company today.
Where are you located?
Yapta's headquarters are in Seattle, WA - just two blocks from Seahawks Stadium.
Who is your company's leadership? What kind of experience do they have?
Yapta is led by James Filsinger, the company's President & CEO. James has more than 20 years experience in the travel technology industry. Prior to joining Yapta, he was CEO of EZYield, where he orchestrated the sale of the company to TravelClick. James also was CEO of an international joint venture between Sabre and Amadeus, and spent over a decade at Sabre in various roles, predominantly M&A related.
Who are your investors, if any?
Investors include Concur, Amadeus, Voyager Capital, and others.
Is there anything else Benzinga should know about your company?
Deloitte recently named Yapta to its Technology Fast 500 - a ranking of the 500 fastest growing tech companies in North America.
View Comments and Join the Discussion!
Posted-In: Benzinga Global Fintech Awards YaptaFintech Travel General Best of Benzinga