To Comply And Compete, Community Banks Need Fintech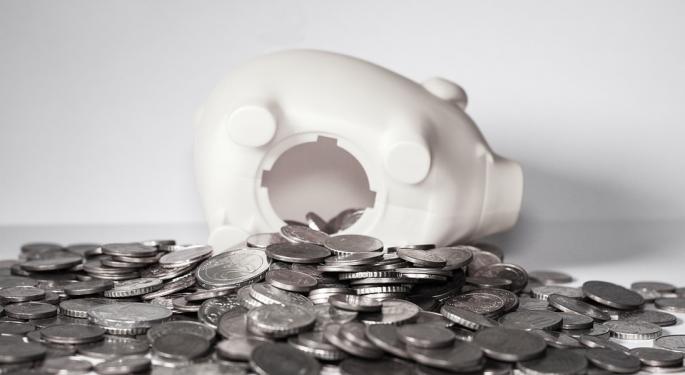 The Federal Reserve is set for new leadership this year as FOMC member and future chair Jerome Powell waits for Janet Yellen to serve out her remaining days following a relatively smooth confirmation hearing. In that hearing and the days preceding it, Powell indicated the likelihood that the Reserve's post-financial crisis policies would continue in a similar manner. However, a new agenda is likely to get pushed to the forefront as Powell is expected to push for some rollback in regulations. In fact, one of the issues discussed in the hearing was Powell's support for easing regulatory requirements for regional and community banks.
This is a welcome development to small banks. The financial crisis prompted lawmakers to create more stringent regulations designed to protect consumers and promote stability. The downside, however, is the increased regulatory burden for banks. Banking continues to be a very competitive industry and banks are still feeling the pressure, even if it has been nearly a decade since the height of the financial crisis. More than 800 physical U.S. bank branches closed in the first six months of 2017 alone.
Many of these smaller banks bemoan the burden since the same rules apply to all banks regardless of size. In lending alone, community banks find themselves with shrinking margins due to the effort required to comply. Many of them lack the technologies to effectively cope with the increased regulatory requirements with some still relying on paper-driven processes.
Big banks are also finding it tough to comply. The effort to streamline operations has led to branch closure but this is different between big banks and small banks. Some small banks have single branch operations. Closure of such branches means that the bank has failed.
Advantages Of Fintech
Technology, however, should be the great leveler. Digitization and automation helps even smaller operations deal with the regulatory burden. Community banks are even fortunate that financial technology (fintech) solutions are now more widely available. Collaboration with these fintech companies can give banks access to the same technology platforms the larger institutions use.
For instance, UK-based lending platform Ezbob is currently being used by the Royal Bank of Scotland for its direct lending service. Ezbob's platform streamlines the loan application process by integrating customer on-boarding, automated decision making, and know-your-customer and fraud prevention on one digital platform.
One may think that such a system is reserved only for use by major banks but Ezbob's platform is available for adoption even by smaller operations. In fact, it's the smaller banks who could maximize use of such systems. Small businesses and average consumers are the most in need of quick and easy ways to apply and secure such loans. Community banks are the best poised these customers.
Some small banks believe that adopting new technologies entail great investment – something that might negatively impact their bottom line. However, the emergence of as-a-service deployment models by many of these new fintech services allows them to easily acquire and implement such platforms.
Solutions like Mambu cover most needs for core banking systems. Mambu's service offers the ability to manage accounts, customers, and documents. These cloud-based solutions could also limit the need for extensive rework of on-premises infrastructure and hasten the time to implementation.
Stiff Competition
Community banks also face competition from all sides. Big banks have the clout to encroach on their market. Other entities such as credit unions, financial cooperatives, and even payday lenders and pawnshops can be in direct competition with their lending business. The emergence of digital applications and services catering to crowdsourced lending and investments are now also poised to become threats.
There are still latent strengths that community banks could take advantage of in order to compete. Community banks can leverage their small-town charm to great effect since they are already part of the local consciousness. They can also offer better rates for both deposits and loans to encourage customers to consider them. They could always make the extra effort to provide more personalized experiences to their customers.
But more than these, it is crucial for community banks to be able to streamline their operations in order to reduce costs and ease their regulatory burdens. As such, smaller banks need to become more agile and efficient in order to keep up with the profitability of some of the bigger player.
A Much-needed Break
Easing of regulations for small banks should be a most welcome break for these institutions. But all of that is just wishful thinking until the regulations are changed.
Community banks, however, are already faced with all these challenges. Sitting on their hands and waiting for new regulations to fall into place would just be ill-advised. They would likely do well to be proactive and seek to implement solutions that would enable them to be agile and operate in these modern banking environments.
Fintech holds many of the answers in this regard. Investments in adopting solutions that could provide their customers with better experiences and themselves with efficiency must be made. Fortunately for banks, many fintech providers are happy to partner with such operations.
Community banks are typically part of the locality's way of life. People rely on these banks for most of their financial inclusion. Failure of small banks could heavily impact these communities and the people that live in them.
The preceding article is from one of our external contributors. It does not represent the opinion of Benzinga and has not been edited.
Posted-In: marketacrossFintech Startups Small Business General
View Comments and Join the Discussion!