1 Concerning Inequity Weighing On Bitcoin Investors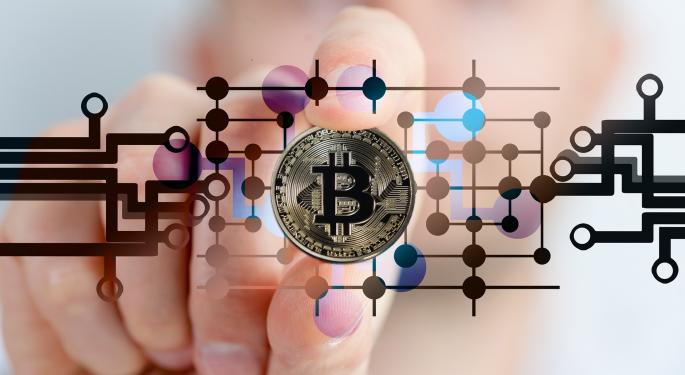 As bitcoin has become more mainstream, investors are starting to identify potential risks in buying and holding the cryptocurrency for the long-term. While bitcoin bears often talk about its lack of intrinsic value, another elephant in the room is the massive amount of bitcoin's $260 billion market cap that is in the hands of just a small group of huge investors.
Bitcoin Whales
Bloomberg's Olga Kharif pointed out that roughly 40 percent of all bitcoin is held by about 1,000 people, according to AQR Capital Management. As much as 17.3 percent of all bitcoin is controlled by just 100 people or entities. With the price of bitcoin up more than 1,500 in 2017 alone, many of these bitcoin whales are sitting on multi-billion dollar profits. Even if they cash out a relatively modest portion of their investments, it would still potentially be enough volume to completely crash the market.
With bitcoin futures set to start trading on Sunday for the first time, there could also potentially be billions more dollars to be made if that crash comes to fruition.
Investors In The Dark
To make matters worse, the lack of regulation in the bitcoin market makes impossible to know who these bitcoin whales are and what they are doing and thinking at any given time. Part of the extreme volatility in bitcoin prices this year is due with the confusion that can come when the price starts to swing in one direction or the other.
"In the securities business, everything that's material has to be disclosed," attorney Martin Muskin told Bloomberg. "In the virtual currency world, it's very difficult to figure out what's going on."
Experts don't exactly know what to expect from bitcoin futures trading, which will begin next week. Bitcoin traders can certainly expect some volatility, but that has just become par for the course at this point.
Price Action
Here's a look at how some popular bitcoin-related tickers have traded in the week leading up to the futures launch:
Related Links:
A Guide To Who Loves And Hates Cryptocurrency
View Comments and Join the Discussion!
Posted-In: BitcoinCryptocurrency Specialty ETFs Commodities Forex Markets Media ETFs Best of Benzinga