Do The Small Guys Stand A Chance In The FinTech Sector?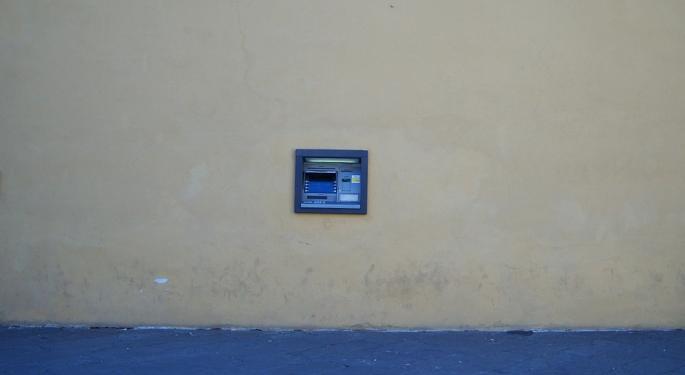 FinTech startups routinely operate on the periphery of Silicon Valley's Titans of industry. These include Alphabet Inc (NASDAQ: GOOG) (NASDAQ: GOOGL), Facebook Inc. (NASDAQ: FB), Microsoft Corporation (NASDAQ: MSFT), Apple Inc. (NASDAQ: AAPL), and Amazon.com, Inc. (NASDAQ: AMZN). The market capitalization of these companies exceeds several trillion dollars, and they are growing fast. This begs the question: how can FinTech startups hope to compete with the brains and brawn of these juggernauts? The sheer size and scope of operations of companies like Google, Microsoft, Amazon, Apple and Facebook is also the reason why nimble little startups can easily outmaneuver them in the highly adaptive, dynamic, and innovative FinTech space.
FinTech Offers Complementary Services to Silicon Valley Titans
Instead of concerning themselves with details about how the big companies can swallow up their operations, it's more lucrative to invest in innovative technology to dovetail with the operations of the big five. By leveraging their creative ability, FinTech startups can serve as an adjunct to these bigger companies, eventually aligning themselves to sell their services, products or ideas for a small fortune. It comes as no surprise that major Silicon Valley companies outsource their operations to consultants. Instead of investing in the necessary research and development — they simply allow the private sector to create it for them. In order to achieve economies of scale and mass adoption, Google, Amazon, Facebook, et al can simply disseminate the new technology to their users.
Weiss Finance expert, Phyllis Hart is expecting the status quo to remain, 'There have been several notable failures by the big companies when trying to navigate the FinTech arena. For starters, FinTech is but a small component of the overall operations of companies like Amazon, Facebook or Google. It is not their core business. Additionally, many of these companies would not want to evoke the ire of banks, payment processing companies, insurance companies and the like by creating FinTech apps that compare one payment option, insurance company, or financial institution to another. This is disingenuous. Instead, this niche market exists specifically for FinTech companies. The big companies are beholden to the big banks, and there are many of them. For this reason alone, they are unlikely to go against them by creating that type of FinTech technology.'
FinTech Growing but Big 5 Not Biting Yet
There are notable exceptions to this rule in the form of Apple Pay for iPhone and Amazon with its massive e-commerce operation. Consider that Amazon already sports an impressive 200 million credit cards from the US in its registry. Many of the merchants do not want Amazon to swallow up all of their business operations, so for that reason you are unlikely to see a Pay with Amazon button at competing merchants. Instead, we will continue to see multiple credit card providers, debit card providers, e-wallets and the like. The major credit card companies typically scoff at the low figures for online lending — estimated at around $20 billion in 2016.
However, as regulatory constraints are lifted, and greater liberalization of multiple payment processing options comes into play we will likely see a change in this dynamic. As new payment processing options come online, the credit card companies will take note and possibly start supporting iterations, upgrades and different payment offerings. This is particularly true across the Pacific in Asia, in countries like Hong Kong, China, Japan, Singapore, and South Korea. FinTech startups have carved a small niche market for themselves from the greater financial services arena. As more people begin to adopt smartphone technology, we will invariably see more successful startups.
Posted-In: marketacrossFintech Markets Tech
View Comments and Join the Discussion!