A Q&A With NerdWallet CEO Tim Chen: 'We're Making An Impact'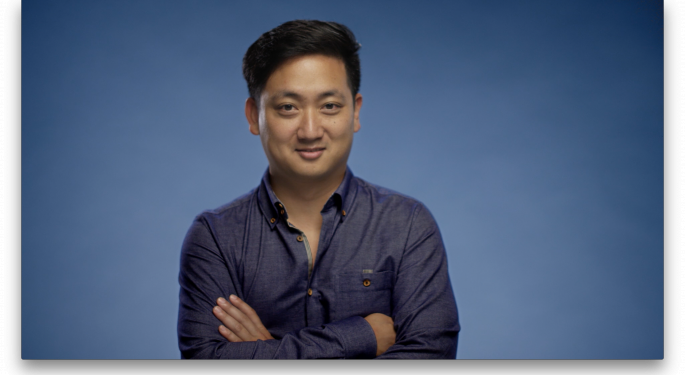 The genesis of the personal finance startup NerdWallet came when CEO Tim Chen's sister asked him for a credit card recommendation.
Chen thought the answer could be found with a quick Google search, "but I was completely wrong," he told Benzinga.
"I was appalled by how difficult it was to get a clear, unbiased answer to such a simple question. There was zero optionality; you couldn't compare financial products like you could compare so many other things — flights, hotels, shoes."
When Chen started NerdWallet in 2009, it was to bring clarity to personal finance, he said. Now, users to the website can initiate a comparison within seconds of credit cards, bank products, investment vehicles, mortgages, loans and insurance.
The 35-year-old CEO spoke with Benzinga about how the San Francisco-based company creates its content, its role in the finance sector and what to expect next from NerdWallet. The interview has been edited for clarity and brevity.
Want to meet the best and brightest in Bay Area fintech? Check out the Benzinga Fintech Summit Sept. 28 in San Francisco.
How does NerdWallet create its content and recommendations? Do data and algorithms play a role in your platform? I'm curious about the company from a fintech perspective.
It's actually a mixture of both — algorithms and incredibly smart, financially savvy humans power our recommendations, reviews and expert advice.
Financial products frequently include restrictions, hard-to-understand fine print and unexpected changes over time. To simplify this, we created an algorithm that accounts for all of these nuances across each individual product. Our algorithm allows consumers to easily sort and compare products and customizes results based on credit scores, monthly expenses, preferred financial institutions and other information they shared with us.
That said, no algorithm can answer every financial question out there. Personal finance is just too personal, and people want tailored advice for their unique situation — it's impossible for any algorithm to provide that. This is where the experts come in. We have a team of 100 writers who more than fill that gap, offering additional guidance through impartial reviews and tools. This advice is high-quality and unbiased.
The company seems to simplify financial information for everyday consumers. Do you think NerdWallet has helped to democratize the space?
That's the goal! I truly believe that a person that has spent no time at all thinking about personal finance and can't afford a financial advisor, should be able to make the same quality of choice as the most financially savvy person in the country. More than 10 million consumers come to us every month for help, so I definitely think we're making an impact. But, there is certainly more work to do and we have some exciting stuff on the horizon we think will advance this democratization.
What should we look forward to next from NerdWallet?
For starters, we're excited to continue on our growth trajectory and remain the "go-to" for anyone who's looking to compare financial products or is seeking financial advice.
Aside from that, we're in this unique position where we know so much about consumers ... we just get them. We've built our company by relentlessly listening to all of their questions, from major financial emergencies to minor day-to-day struggles. We're now synthesizing and evaluating all of that intel and developing new offerings based on these insights.
We'll have some exciting announcements coming up later in the fall. I can't say much beyond that, but I can say our engineering function has grown 50 percent this year alone and we're pumped about this next chapter.
If you're looking for cool fintech startups and access to top financial institutions, and are sick of attending stuffy corporate conferences, the Benzinga Fintech Summit is the event for you. Visit www.bzsummit.com for more details.
Connect with us on social media — use the hashtag #BZAwards and #Fintech to spread the word.
Related Links:
4 Fintech Companies That Might Replace Your Bank One Day
Top Companies In San Francisco Using Tech To Upgrade Personal Finance
View Comments and Join the Discussion!
Posted-In: NerdWalletFintech Startups Personal Finance Interview Best of Benzinga