A Predictive Model To Use In Your Trading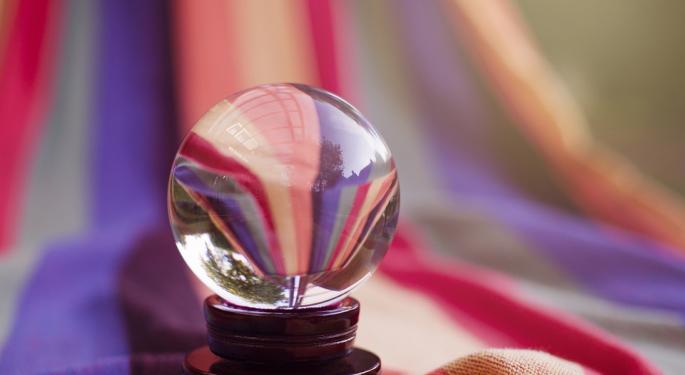 To build successful trading strategies, traders need to have a consistent and unbiased means of gauging a stock's future performance. Technical analysis and analyst opinions can provide a good deal of insight on their own, but one way to differentiate yourself is by having your own big data model.
That might sound hard, but finding predictive models to use actually is not that difficult. There's a glut of big data firms crunching data sets that range from social media sentiment to satellite imagery in an effort to evaluate stocks. The true difficulty comes in navigating your own preferred data sets and understanding how each predictive model performs relative to the market as a whole.
That last part can be especially taxing because some of these data providers keep how their algorithms work extremely close to the chest. One of the more flexible solutions to this issue comes from some of the widgets on FinanceBoards, a stock research platform.
FinanceBoards proprietary predictive analytics model measures stocks based on 400 indicators, and the model's performance can be viewed in several of the platform's widgets, specifically the Buying Performance History widget. Through this, users can see the model's success compared to the S&P 500. For example, below is the one-week performance for FinanceBoard's model on stocks that have had insider buying in the given period. In the figure, you can see the weekly performance of the model compared to the change in the S&P 500 in that same span, and the difference between the two.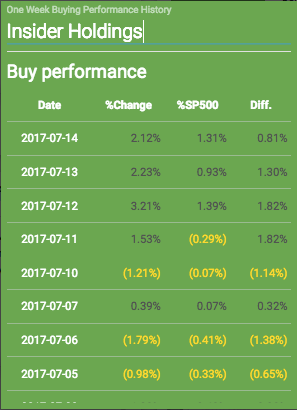 The widget shows that, in the case of stocks with insider buys, the FinanceBoards model amplifies the performance of the S&P 500. However, a longer-term look at the data showsome variation in how the model and the S&P correlate.
To learn more about the Buying Performance History Widgets on FinanceBoards, check out their Widget Spotlight Series.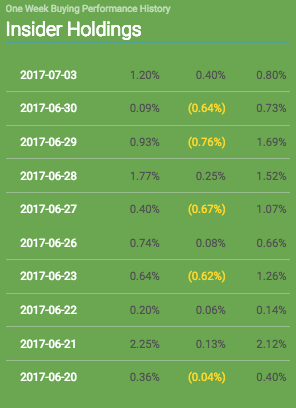 Beyond the previous day's outlook on the trailing week, FinanceBoard's insider holdings model has shown a fairly consistent level of growth between week-long spans. This pattern may be useful if you are interested in finding stocks attached to companies where ownership is confident in its growth or are anticipating a market reaction to coming news or product releases.
Additionally, users of the FinanceBoards model have access to widgets that gauge the platform's model over a month- or year-long span. For example, below is a widget that displays the daily one year performance history on the FinanceBoards model. In this case, it is displaying the perofrmance of the model's monthly top 25 stocks. This criteria can help as a baseline gauge of the model's accuracy and allow traders to determine if they are interested in buying access to learn the specific stocks chosen by the model.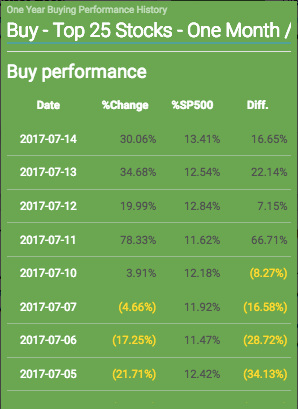 This search can be done for dozens of searchable criteria that are calculated by FinanceBoard's model. To provide a visualization, here is an partial illustration of how FinanceBoard's numbers are crunched.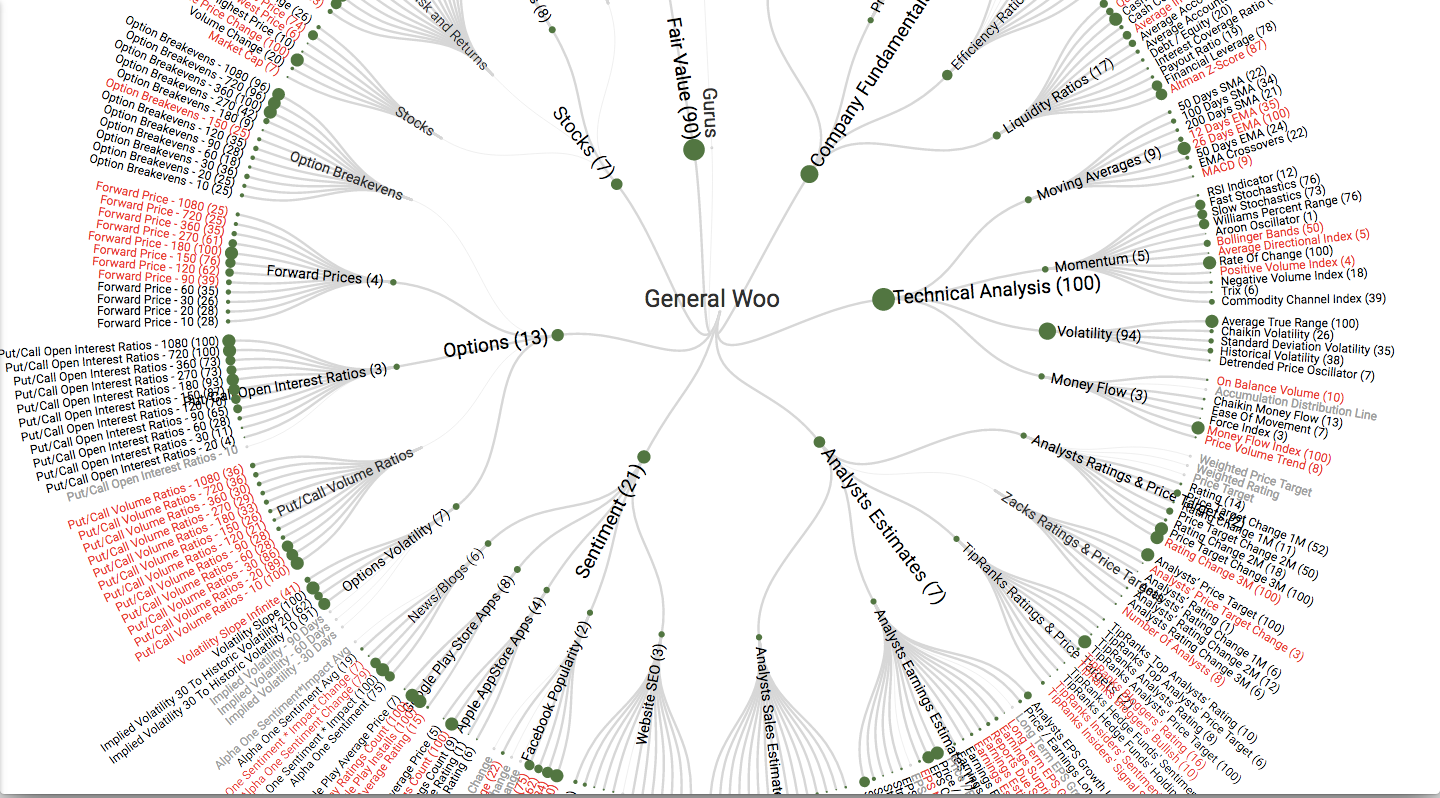 You can find a full interactive map of the model on their site, as well as illustrations of the accuracy for each portion of the model. The level of transparency provided to users of FinanceBoards is novel among these types of data resources, and valuable in the capacity to allow users to draw conclusions from these trends.
This is specific approach to transparency is indicative of what you should look for when seeking out your preferred big data provider. Other services may be more, or less, forthcoming with how their information stacks up to the market benchmark, but it's important to dig down into the information your predictive model of choice provides until you're confident their data are right for your market research.
Disclaimer: Financeboards is a sponsored partner with Benzinga. This article was written in conjunction with FinanceBoards, and may have been subject to their approval.
Posted-In: FinanceBoards WooTraderFintech Markets General Best of Benzinga
View Comments and Join the Discussion!