Loan Underwriting Gets Artificial Intelligence Upgrade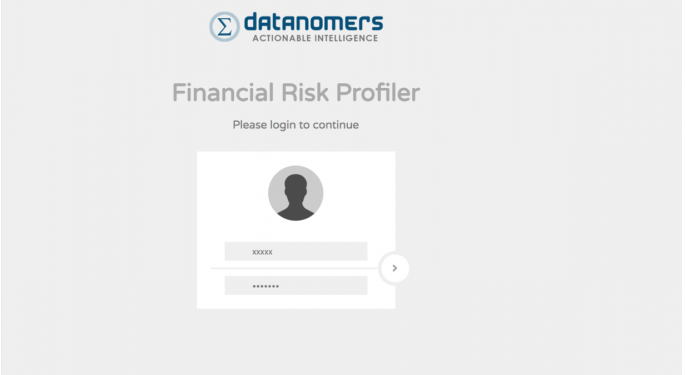 Loan underwriting, even in the 21st century, is hardly a high-tech process. While underwriters might quickly Google a loan applicant or check out their Facebook Inc (NASDAQ: FB) or Twitter Inc (NYSE: TWTR) feeds for insight into their financial life, it often doesn't get much more tech-savvy than that.
There's generally a lot of manual work involved, in which an underwriter pores over public documents to provide the traditional service.
However, fintech startups are working to upend the traditional underwriting process with an injection of machine learning technology. Datanomers, a New Jersey-based fintech startup, has developed a "financial risk profiler" that trawls the web for unstructured non-financial data on loan applicants, indexes the information and generates a report for the underwriter.
"Information about the borrower is core to making a credit decision," said Deepak Dube, CEO of Datanomers. "There's a wealth of information about people on the internet, but how do you extract the relevant information to complement the core financial data? That's a major challenge that faces the financial industry at large."
Crunching Numbers For Credit
Dube believes he has a built the solution. Datanomers' Risk Profiler collects billions of data points available on the web about small businesses to create a credit profile for borrowers.
"It turns out that the internet has predictive power, if you mine it right," Dube said. "It has the power to predict loan outcomes."
So rather than digging through pages upon pages of a small business owner's reviews via Yelp Inc (NYSE: YELP) and Angie's List Inc (NASDAQ: ANGI) for signs of unsound business practices, an underwriter can simply enter the proprietor's name into a Google (parent company, Alphabet Inc (NASDAQ: GOOG) (NASDAQ: GOOGL))-like interface that will produce a PDF report of the prospective borrower's creditworthiness.
Dube is quick to mention that Datanomers' product isn't a "black box" like many algorithmic products — it's capable of displaying how it arrives at its conclusions.
"The Risk Profiler plots and trends and displays information so it is helpful to lenders from compliance and regulatory purposes," said Meeta Pandey, vice president of business development for Datanomers.
Automating the underwriting process can also cut down on customer acquisition costs for the lender, which might make investors salivate. Dube also points out that underwriting that relies on data other than the purely financial opens up credit opportunities for those without much financial history.
"Much of America that's coming out of college does not have financial history," Dube said. "However, their lives are documented on the internet. We can mine that and offer lenders the chance to lend to them safely."
From Wall Street To Strip Malls
While the financial services use-case for Datanomers seems clear, Dube admits he keeps getting calls from businesses in other industries who need credit profiles. Specifically, realtors are lighting up his phones, since they want to vet prospective tenants to make sure they'll pay their rents.
"There are over a hundred thousand strip malls in the U.S.," Dube said. "Their job is to get small businesses as tenants. They also want to continue to monitor the borrower. In case something financially untoward happens during the life cycle of the loan or tenancy, they want to take immediate action to limit exposure."
Datanomers lists companies like Verizon Communications Inc. (NYSE: VZ) and Microsoft Corporation (NASDAQ: MSFT)'s Skype as customers.
Learn more about the company here.
Related Links:
Here Are Some Of The Best Tweets From The 2017 Benzinga Global Fintech Awards
Your 2017 Benzinga Fintech Award Winners
_________
Image Credit: Screenshot from datanomers.com
Posted-In: Datanomers Deepak Dube loan underwriting Meeta PandeyFintech News Tech Best of Benzinga
View Comments and Join the Discussion!