The Factors That Could Be Moving Short- And Long-Term Buyers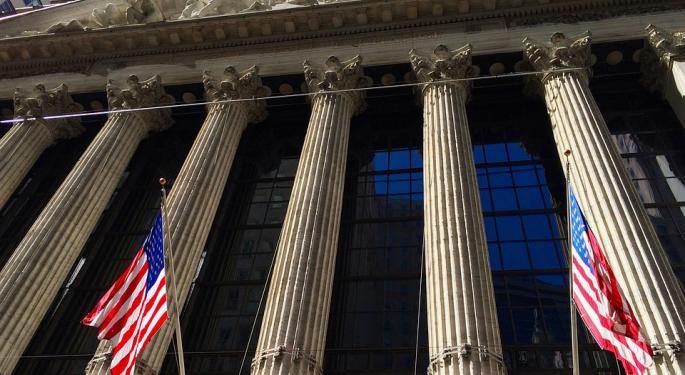 When you're doing research on a potential investment in a stock, where do you get your information from? Earnings reports? A company's balance sheet? The technicals? Analyst sentiment? Maybe all of the above.
But according to WooTrader, not all of these indicators are reliable at the same time. They can be predictive of price action for different lengths of time and at different times of the year.
WooTrader has incorporated this information into FinanceBoards, their new financial dashboard that combines over 400 models into hundreds of different widgets on the platform.
If you're looking for a place to learn more about FinanceBoards and how to use the platform, sign up for the FinanceBoards weekly webinar Thursdays at 4:30 ET.
Keeping in mind that time horizon is one of the most important things to consider when analyzing a stock, we're breaking down how to best make use of the short, medium, and long-term widgets on FinanceBoards.
Short-Term
The top buy stocks widget on the FinanceBoards' short-term buying page shows recent upward movement in all of the ranking's high volume stocks. The biggest move comes from Kirkland's, Inc. (NASDAQ: KIRK), which held a weekly buy ranking of 174 before jumping to number six in the rank. Remaining close to the top were Stein Mart, Inc. (NASDAQ: SMRT), which moved up one spot to the most-bought equity over seven days at the time of this writing, and Textainer Group Holdings Limited (NYSE: TGH).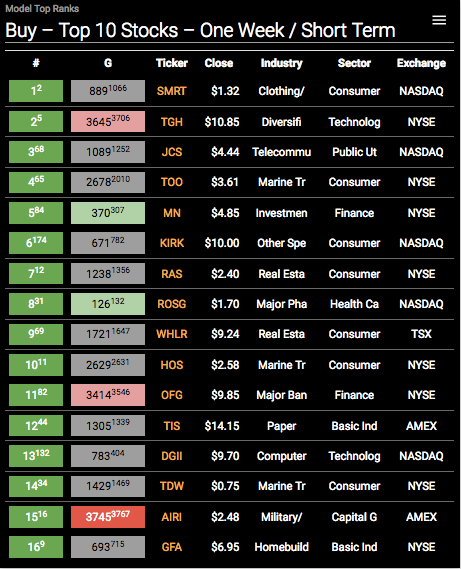 The metrics on the neighboring screener-like widgets can help determine what's driving these trends, as well as the trends' collective or relative performance. For example, these widgets show that website traffic from search engine queries for the top weekly stocks are about 33 percent higher than the average traffic from searches on S&P 500 stocks.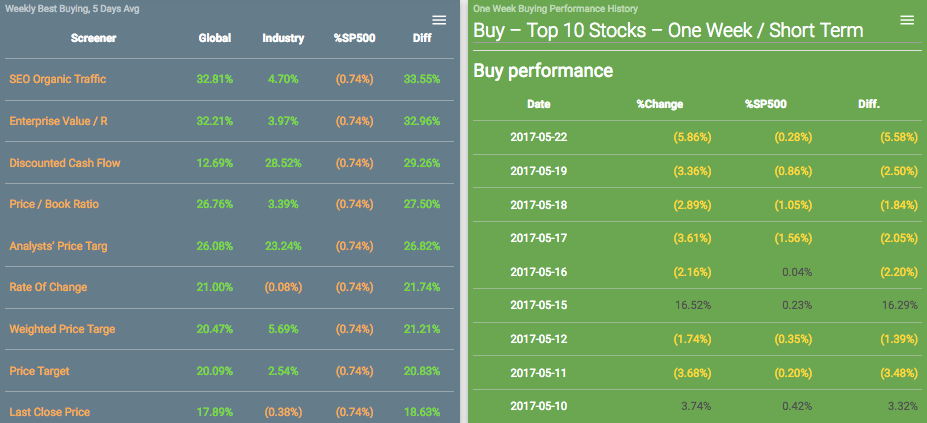 This information can be taken a variety of different ways. Maybe the short term interest in these stocks is amplifying SEO traffic, providing an interesting indicator for potential trades into highly searched stocks. The EV/R ratio could also indicate a recent increased preference among short-term traders for value stocks. Then there are also interpretations that could be drawn from the variety of other determinants and widgets on the short term buyer board and that have not even been considered.
Long-Term
Widening the time frame, the long-term buying page that offers similar metrics over the span of the entire previous year.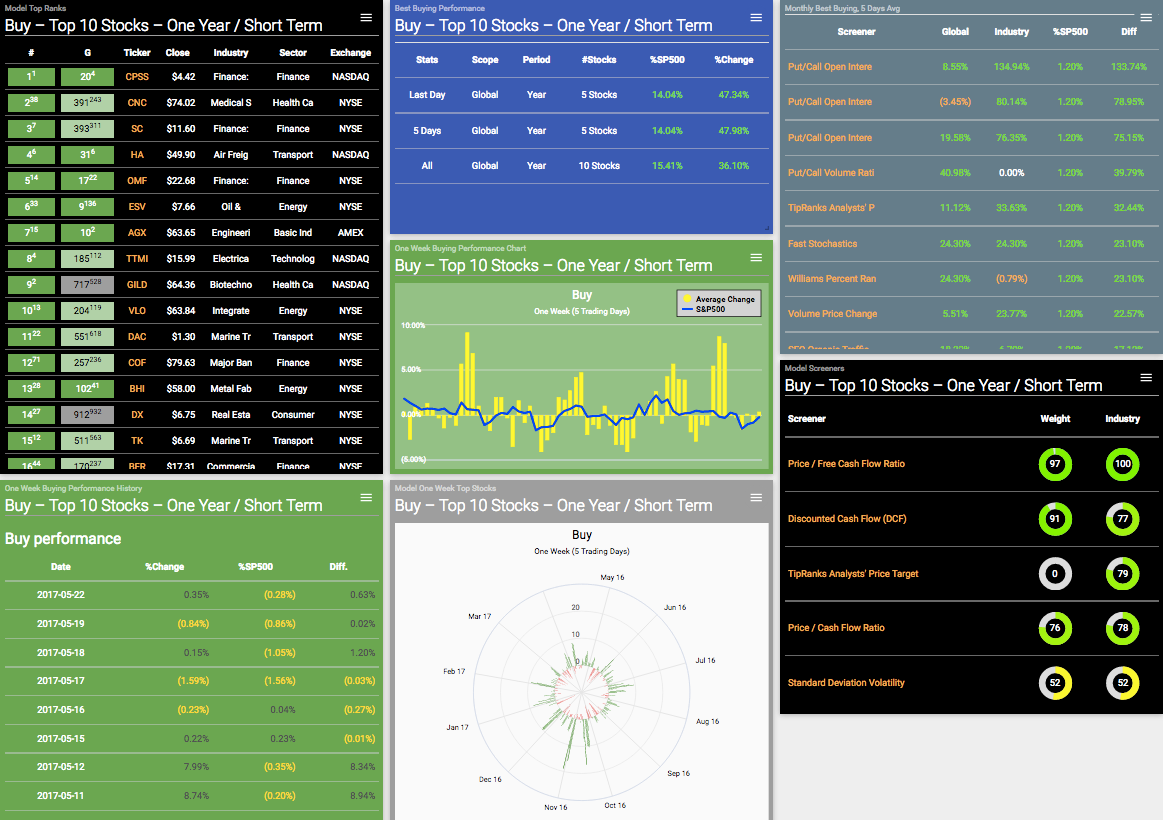 The one-year buy rankings show a more consistent range of movement for the widgets top stocks even when compared to their global rankings against securities outside the one-year buy screener. Five of the top seven are within the top 200 buy stocks overall.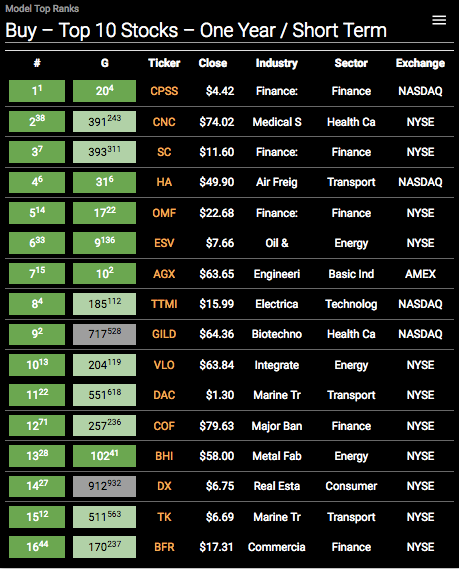 The widgets paired alongside this information allow for some interesting interpretations, such as change relative to the S&P over the past week, which shows strong momentum in the top ranked one-year bought stocks correlating to immediate changes in the S&P.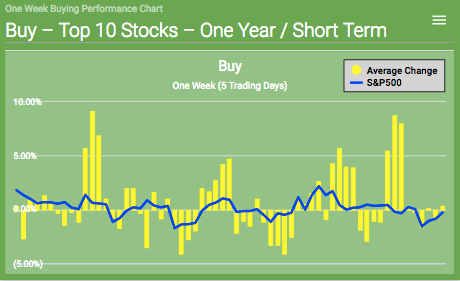 The weighted screener widget that uses ratios to provide a general snapshot of how the year's top ranked stocks compare on average to others in and out of their industry. Popular ratios like Price / Cash Flow and Price / Free Cash Flow are included, as are other metrics like Standard Deviation Volatility.
Again, this is only a small summary of some of the avenues creative traders can survey in order to put some of the market's more ambiguous details into better focus. For more insight on how to put this information into practice, check out FinanceBoards.com.
Disclaimer: WooTrader is a sponsored partner with Benzinga. This article was written in conjunction with WooTrader, and may have been subject to their approval.
Posted-In: FinanceBoards WooTraderFintech Trading Ideas General Best of Benzinga
View Comments and Join the Discussion!