Fintech's Challenge Moving Forward: Startup Survival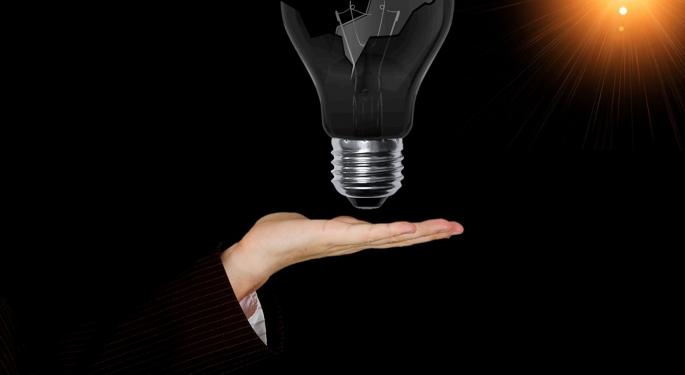 Michael Marrale's lightbulb moment came around his 10th year as an ace technology analyst at RBC Capital Markets. The field was crowded with analysts doing essentially the same thing.
"Most of the information was anecdotal and not very quantitative or data driven," said Marrale, CEO at M Science LLC, a data-driven research and analytics firm and one of the pioneers in fintech.
He left RBC for the transformative move to head of research, sales and trading at Investment Technology Group, Inc. (NYSE: ITG), where fintech was breaking out. "It led me to where I am sitting right now."
Marrale is one of the judges of the Benzinga Global Fintech Awards on May 11.
Targeting Europe
The big news at M Science is its European rollout, which began a month ago.
"It's really good," he said. "The client reception was incredible. We are upping our investment in that initiative."
The company has set up fintech shop in the United Kingdom, France and Spain and is expanding partnerships in Germany, Italy, France and The Netherlands.
Europe trails the United States in some fintech categories, like personal finance aggregation. "In terms of harnessing big data, they are well behind."
Fintech: See What Sticks
The challenge for fintech going forward will mean survival for some startups.
"There is a proliferation of data," Marrale said. "I think the challenge now is that everyone is trying to do something and everybody is throwing spaghetti at the wall to see what sticks.
"It's like any hot area. They want to get involved. You will see innovation. You will see a lot of failures. I'm already seeing it among my competition."
"My lightbulb moment in 2012 has now been validated," Marrale said. "Every single major hedge fund now has embraced the concept of data as the primary way to generate alpha."
When he isn't generating alpha, he boats and skis with his three kids. He's a supporter of the Ronald McDonald House and sits on the board of New York's City Parks Foundation.
_____
Check out these articles from our "Day In The Life" series:
If you're looking for cool fintech startups and access to top financial institutions, and are sick of attending stuffy corporate conferences, the Benzinga Global Fintech Awards is the event for you. From its first year in 2015, the competition grew to over 250 applicants and over 500 attendees in 2016.
Connect with us on social media — use the hashtag #BZAwards and #Fintech to spread the word!
Posted-In: Benzinga Fintech Awards Benzinga Fintech awards judges Benzinga Global Fintech AwardsFintech Success Stories Startups Exclusives Interview Best of Benzinga
View Comments and Join the Discussion!