Fintech's Billion-Dollar Question, According To TD Ameritrade's John Hart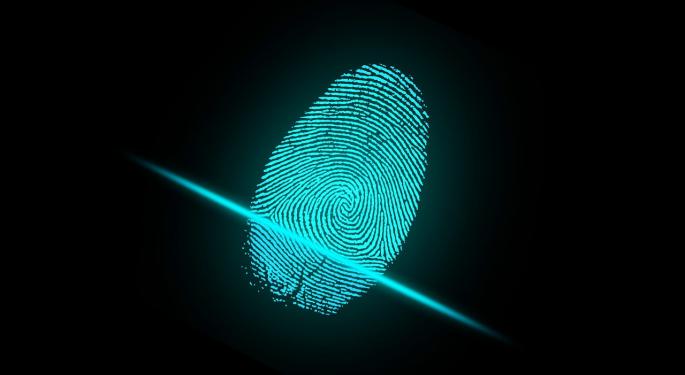 John Hart was boating in the middle of a lake when the fan belt broke. He said he used a safety pin, dental floss and duct tape to get his motor running well enough to make it to shore. It was a case of think or swim.
"That fix lasted for weeks," Hart said, managing director for trading products at TD Ameritrade Holding Corp. (NASDAQ: AMTD).
Not bad for a guy who built TD Ameritrade's thinkorswim forex business from scratch. If something goes wrong with the brokerage firm's next-generation tools and trading platforms, it falls to Hart's team to fix it.
Hart, 39, is one of the judges for the Benzinga Global Fintech Awards on May 11 in New York City.
See Also: 5 Fintech Panel Discussions You Don't Want To Miss
Excitement On The Job: API Space
The most exciting part of his job is the development of the application program interface, a set of routines, protocols and tools for building software applications. The API specifies how software components interact.
"When I take a look at [fintech], the big innovation is the API space. The platforms are less interesting than the API," he said. "Everybody has an API for sending an order. There are a lot of commodity APIs out there."
"The differentiation comes in when you have a powerful API that pulls knowledge out of all these commodity pieces. I get to evaluate fintech firms. Everyone tries to sell you the interface, and I'm looking for the differentiating knowledge points."
The big goal in fintech is identity authentication.
"All these firms like Google and IBM are working on how we deal with identity," Hart said. "That's the billion-dollar question."
Chef John
Hart, a native of Olean, New York, lists Habitat for Humanity and the Special Olympics as his causes of choice. Besides being technologically adept on land and in the water, Hart is a wizard of a chef.
One recent dinner he cooked was salmon. He seasoned it with oil and pepper and put it in a vacuum chamber to suck the air out, then into a water bath before cooking it at low heat for 35 minutes. Then he brazed it with a blowtorch.
"Soft and buttery all the way through," he said.
If you're looking for cool fintech startups and access to top financial institutions, and are sick of attending stuffy corporate conferences, the Benzinga Global Fintech Awards is the event for you. From its first year in 2015, the competition grew to over 250 applicants and over 500 attendees in 2016.
Connect with us on social media — use the hashtag #BZAwards and #Fintech to spread the word!
View Comments and Join the Discussion!
Posted-In: Benzinga Fintech Awards Benzinga Fintech awards judgesFintech Top Stories Exclusives Tech Personal Finance Interview Best of Benzinga