The Fintech Startup That's Bringing Fantasy Sports To The Real Life Stock Market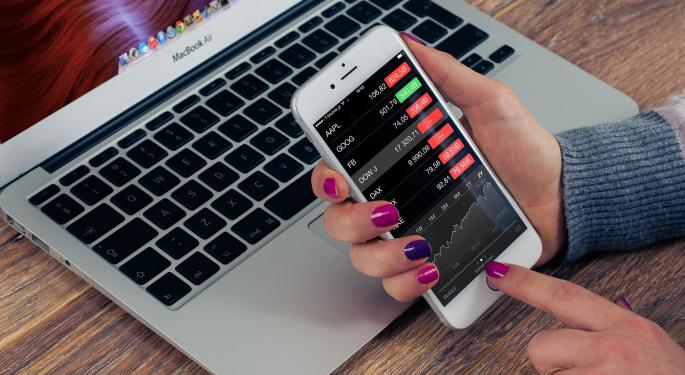 Anil Mall is the President of Stockpools, a company that's combined the aspects of fantasy sports and investing.
Stockpools operates much in the same way a fantasy sports league does. Players join a themed contest, such as one centered around baseball season, and then draft from a pool of stocks to fill out their portfolio.
Each contests offers prizes, and some allow players to exchange stocks with those not in their portfolio, similar to picking up free agents in fantasy sports. The contests can last anywhere from several weeks to several months, after which the players with the best returns are awarded prizes. The last contest, the Kitco 2017 Precious Metals Challenge, awarded over $12,000 in gold.
Ahead of their latest contest, the 2017 Minerals Market Challenge, for which they've partnered with mining companies Kitco, Kootenay Silver Inc. and Northern Vertex Mining Corp, Benzinga caught up with Mall to discuss the company and how they try to make investing more accessible for millennials.
Benzinga: There are other stock market fantasy type services out there. What separates you from your peers?
Mall: The biggest thing that separates us is that we are 100 percent risk-free. You don't need credit cards. You don't need a signup fee. You don't need to pay anything when you win a prize or anything like that. So I'd say that's the biggest separation from us and some of our competitors is that we're 100 percent free. We don't charge any of our users money to join up and play.
Benzinga: What exactly is the Stockpools business model?
Mall: All the traffic that's brought to our site is generated using our advertising model. That's what has allowed us to award the cash of $150,000 prizes to date. That's all been at no cost to our participating users. Our ultimate goal is to bring investors in front of our clients and establish their interest in both our platform as well as our weekly contests or monthly contests that we do. Again, the user acquisition is fueled exclusively by our marketing dollars.
Benzinga: You are located in Vancouver, British Columbia. What is the startup scene like out there?
Mall: It's essentially quite large. Just over the recent years I can say it's definitely been booming, a lot of different startups coming up. We started this on August 20, 2011, and have been slowly progressing. We've actually grown our database now over the year to close to 10,000 users.
Benzinga: 10,000 users?
Mall: That's what we've got now. Just by being a partner with channels like Kitco, channels like investing news networks, Mining.com, we've been able to bring a lot more eyeballs to what we're doing here to educate our audience.
Benzinga: There's a lot of ways to inspire people to invest. You can paper trade, you can do a game like Stockpools, or just straight up do research. But I would imagine you think that playing a game like this is the best way to educate yourself?
Mall: 100 percent. Because you know at the end of the day you're not losing your shirt. You're not risking any of your own capital to join up and play. But at the same time you're also finding out who the players within these sectors are and winning prizes while you're watching these companies in different contests.
Benzinga: What is the biggest hang up or roadblock that you guys come up against either in trying to attack new clients or new players? What's like the biggest thing that you guys have found is in your way?
Mall: To be honest with you, there hasn't really been much in our way. Once I have a chance to sit down with a potential client and show them our stats, how we've been growing month over month. So just having guys like Kitco want to partner with us or an upcoming contest that we'll be doing with the CSE, the Canadian Securities Exchange, just makes it that much easier when I'm having a conversation with companies that we want to feature in the specific contests.
Benzinga: What have you learned about your audience since you've been with the company? The whole idea of like playing fantasy sports, but for stocks, is a new one. It w asn't even around a few years ago. I would imagine it's not a thing that a lot of people have heard of.
Mall: What I've noticed since coming on board is that we've got a big variety of audience. It's not just the people at home who are trying to learn about the markets, but we've got all the way from Millennials, all the way up to seasoned investors who participate on a daily basis and they're quite active on our site.
People are spending about 8-10 minutes average on our site. Just going through some of the numbers, our average user age is around 28-32, which obviously comes under the bracket of millennials. That is what a lot of these new companies and distribution channels are trying to target, is that audience that they haven't been able to get. Having the model of fantasy sports just makes it that much better because that is something that the millennials understand, so it makes it that much easier because they already have an interest in hockey pools, football pools, things like that, as well as the stock market.
The 2017 Minerals Market Challenge will run from June 5-August 11. Over $16k in Gold and Silver bullion awarded.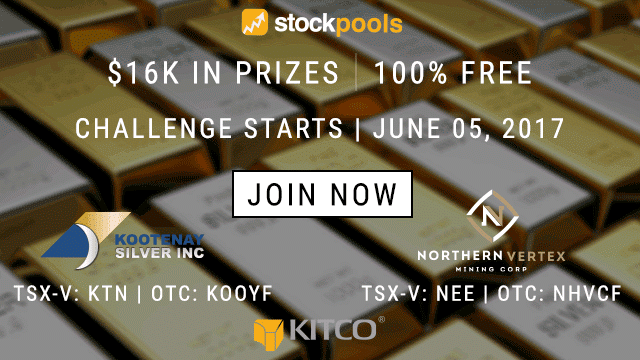 Posted-In: Fintech Commodities Success Stories Startups Small Business Markets Interview General
View Comments and Join the Discussion!