The Vatican's Former Financial Adviser Now Targets Middle America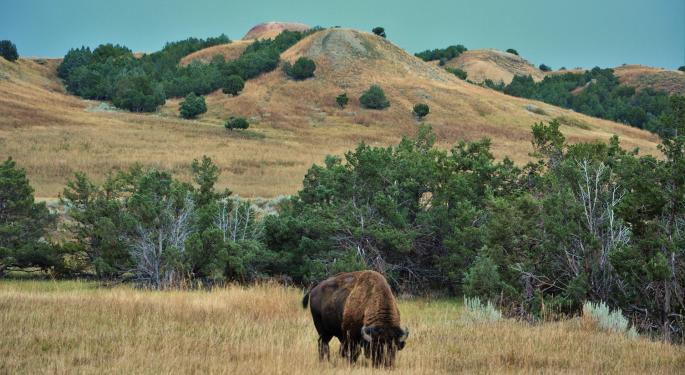 Consider the booming LED light industry. Factor in three different operations in small towns in Michigan, Florida and Ohio focusing on three different aspects of the industry, with Chinese suppliers providing assembled parts.
Throw them all together, shake and stir, and what do you have? An investment strategy that cuts down manufacturing time from more than 60 days to eight and results in a single company that's less reliant on overseas assembly.
"We are going to raise $50 million for these guys," says Patrick O'Meara, CEO of Inveniam Capital Partners, a bank offering advisory services and access to capital markets for small- and medium-sized enterprises from institutional investors. "We are going to help these guys raise capital in four stages. Over the long haul, the number we are going to raise is $50 million."
O'Meara, a long-time Wall Street investor who once handled the considerable global finances of the Roman Catholic Church, was extolling the virtues of investing in Middle America on day 80 of the firm's existence.
Inveniam is targeting companies with $10 million to $100 million in revenues which need capital, but may not have access to banks that gear their services to bigger companies in larger markets.
"Middle America" has taken on new buzz with the election of President Donald Trump and an entrepreneurial campaign aimed at the heartland by AOL co-founder Steve Case, who has been waxing evangelical about the merits of communities overlooked by big investors.
"We want the small regional law firms [and] brokerage firms to affiliate with us as well as small private equity funds," O'Meara said. "I think we're doing fun stuff."
I Saw The Light
Consider the LED deal. Stellux Management of Wixom, Michigan, developed software used for converting existing lighting systems.
Optimal Lighting in Toledo, Ohio, imports lights currently manufactured in China, said Stellux' Mike Dewan. The third group is a distributor network, much of it based in Florida.
Assembly overseas is slated to be moved to Wixom, Dewan said.
By merging the three and handling assembly in the United States, the wait time for production will drop from anywhere from more than 60 days to just-in-time delivery in eight days. O'Meara said the Chinese suppliers were motivated to make the deal.
"The suppliers are very scared," he said. "Three days after the Trump election, they said they wanted to do it."
But whether the Trump agenda craters is largely irrelevant, O'Meara said.
"We are not built on a political [thesis]," O'Meara said, although he added that a planned overhaul of the corporate tax code and infrastructure investment would be nice. "We're opportunistically driven."
If you're looking for cool fintech startups and access to top financial institutions, and are sick of attending stuffy corporate conferences, the Benzinga Global Fintech Awards is the event for you. From its first year in 2015, the competition grew to over 250 applicants and over 500 attendees in 2016.
Connect with us on social media — use the hashtag #BZAwards and #Fintech to spread the word!
View Comments and Join the Discussion!
Posted-In: Inveniam Capital Partners Patrick O'MearaFintech Entrepreneurship Startups Small Business Interview General Best of Benzinga