Trunomi Simplifies Customer Consent, Data Rights Processes For Businesses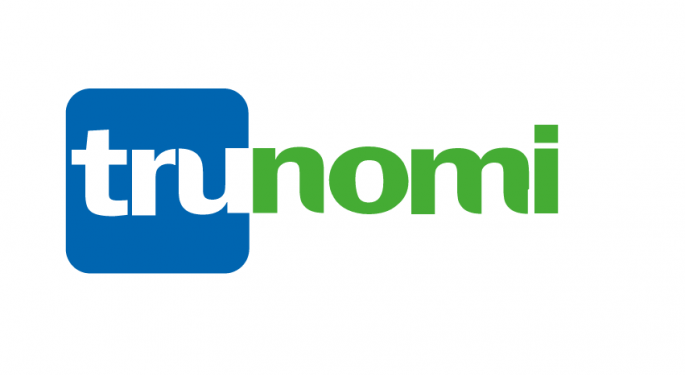 It's almost that time of year.
The 2017 Benzinga Global Fintech Awards is a competition to showcase the companies with the most impressive technology that are paving the future in financial services and capital markets.
To get you prepared for this year's awards, Benzinga will profile each fintech company that has applied. Want to get involved? Submit your company here.
For this installment, we spoke with Trunomi Customer Development and Marketing Manager Chia Brewin.
What does your company do? What unique problem does it solve?
Trunomi unlocks the power of customer data using consent and data rights. Trunomi provides customer consent and data rights management technology that enables businesses to request, receive and capture customer consent for the use of personal data.
For businesses, it creates consent receipts and convert them to customer data rights, which are accessible across all data systems. It enables businesses to comply with regulations (EU GDPR) and data privacy laws and replace inefficient and costly legacy approaches.
For the customer, it provides control and transparency over how their personal data is used, which allows further personalization of services. Trunomi does not see or hold any customer data, and it implements existing applications and identity and access management protocols.
Who are your customers?
Any business or regulated entity, but primarily financial service providers.
How long have you been in business?
Trunomi launched in 2013.
Where are you located?
San Jose, Bermuda and London.
Who is your company's leadership? What kind of experience do they have?
Founder and CEO Stuart Lacey is an investor and entrepreneur with a history of founding innovative companies. He has more than 20 years of leadership experience in financial markets, with a keen eye for growing successful teams and developing highly innovative solutions and technology platforms. Lacey was named by Bank Innovation as a 2015 Innovator to Watch — one of 44 Executives "Shaping the Future of Banking" — and is a TEDx Speaker on The Future of Your Personal Data – Privacy vs. Monetization.
Chief Architect Kartik Venkatesh is a multi-stack architect and is well-versed in both open stack and e Microsoft stack. He has been architecting and building web-scale, secure, distributed systems and data solutions for more than nine years. Before Trunomi, Venkatesh was the chief architect for DLA, leading development of a Netflix, Inc. (NASDAQ: NFLX) competitor OTT solution for Latin America, featuring advanced machine learning and big data techniques. Prior to that, Venkatesh led development and technology for several large scale products spanning multiple industries, including the Gates Foundation, Starbucks Corporation (NASDAQ: SBUX), RedBull, Twenty-First Century Fox Inc (NASDAQ: FOXA), AT&T Inc. (NYSE: T) and Sony Corp (ADR) (NYSE: SNE). Venkatesh started his career at Microsoft Corporation (NASDAQ: MSFT) straight out of high school after being discovered for his programming aptitude.
Chief Technical Officer Naresh Singhal is Trunomi's engineering and product management leader. Singhal has experience delivering to international standards in multi-culture, multi-vendor, and multi-centre operations environments, from concept to delivery and customer experience management.
_________
For another fintech profile, click here to read about how Validis, a cloud-based fintech, extracts and standardizes financial data.
If you're looking for cool fintech startups and access to top financial institutions, and are sick of attending stuffy corporate conferences, the Benzinga Global Fintech Awards is the event for you. From its first year in 2015, the competition grew to over 250 applicants and over 500 attendees in 2016.
Connect with us on social media — use the hashtag #BZAwards and #Fintech to spread the word!
Image Credit: Trunomi logo, Trunomi.com
Posted-In: Kartik Venkatesh Stuart Lacey TrunomiFintech Success Stories Tech Interview General Best of Benzinga
View Comments and Join the Discussion!