Meet The Wikipedia Of Fund Rating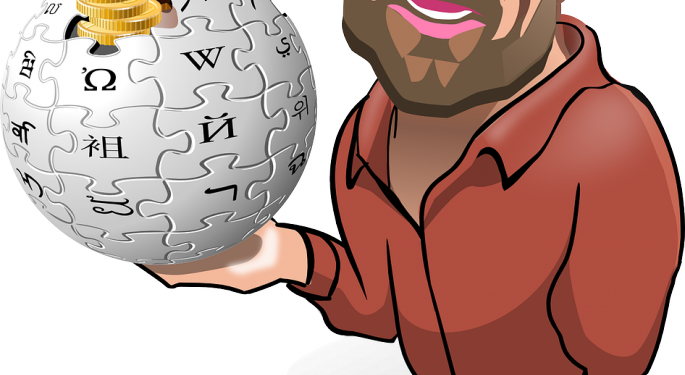 We live in a time where the wealth of human information is available at our fingertips. And yet, passive index funds seem to be more popular than ever. What accounts for that dichotomy?
It's because, in the words of Oren Kaplan, retail investors are just not confident in their ability to select individual securities. This is true with stocks, but especially true with funds. So, he's trying to change that.
That's why five months ago he started Sharing Alpha as a way to offer crowd ratings for funds. Benzinga asked Kaplan about his company and how it can disrupt the current fund rating model.
Benzinga: What gave you the idea to start Sharing Alpha?
Oren Kaplan: I look at it from the perspective of an investor. From my experience, every time I bought a fund in the past, it didn't do as well after I bought it. Other investors are seeing this as well. That's why they're buying passive vehicles.
There're more funds out there than there are stocks. The fund industry is huge. There's over 100,000 funds out there, and most of them are not covered by analysts. This platform enables the long tail of mutual funds and hedge funds to get more exposure.
We launched it to solve this huge problem in this huge industry.
Related Link: The Bank That Lets You "Pay What You Want"
BZ: So, any user on the site can rate any fund they want?
OK: The people that use our platform are the ones that rate the fund. We're also providing an additional incentive in that we're ranking the raters. So, if somebody rated a fund five stars —and it did actually outperform its benchmark — he or she receives a high ranking that shows they have a talent for fund selection.
BZ: How is that different from a traditional fund rating agency?
OK: They have to hire people and pay them a salary just like Encyclopedia Britannica had to hire people and ask them to write it. We're like Wikipedia in a sense.
That business model is changing, which is creating pressure on these advisors to come up with a track record to give some sort of an edge. If you think about it, we're trying to solve two huge market failures: possibility of selecting funds by the wisdom of the crowd and not asking one guy what does he thinks; and these advisors, the people who tell you which funds you should buy, you don't know which guy to listen to.
We have over 400 fund analysts basically working for themselves in terms of creating a track record.
BZ: What incentivizes people to rate funds on their own?
OK: The incentive [users] receive, aside from the urge to share their thoughts, is the fact that we're providing them a way to create a proven track record for themselves.
We also offer them the possibility of managing virtual funds of funds on our platform. We provide them with a performance and ranking relative to others that are doing the same thing. At the end of the day, they're ranked both in terms of their fund selection capabilities and asset allocation capabilities.
In calculating fund ratings, we don't use equally rated average. We provide extra weighting to fund selectors who have a high rating on our platform. Obviously, the people with the best ratings will be the people that know the world of funds. My mother won't rate funds.
Full ratings data available on Benzinga Pro.
Do you have ideas for articles/interviews you'd like to see more of on Benzinga? Please email feedback@benzinga.com with your best article ideas. One person will be randomly selected to win a $20 Amazon gift card!
View Comments and Join the Discussion!
Posted-In: Oren Kaplan Sharing AlphaFintech Success Stories Interview ETFs General Best of Benzinga