How To Win $3,000 Just For Trading Your Portfolio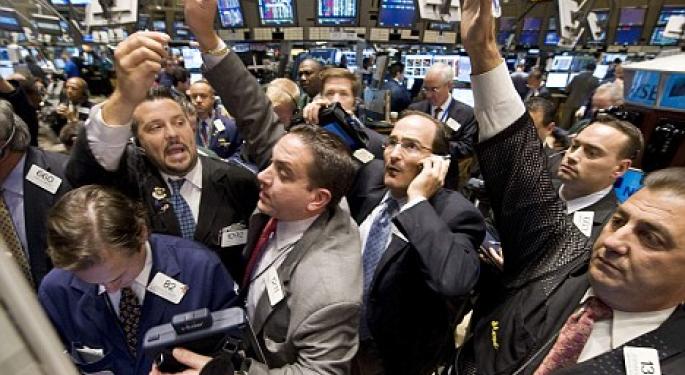 Peeptrade, a financial information and social networking platform, is running another contest with $6,000 in prizes for investors to compete directly against each other.
Ahead of that, Benzinga caught up with the winner of Peeptrade's previous contest, Nicholas Rossolillo. Rossolillo began investing in 2005, when he opened a Roth IRA after finishing high school. He uses a combination of fundamental and quantitative analysis, mostly with stocks and ETFs as part of a tactical investment strategy in his portfolio, which you can see here for $100 per month. He also occasionally trades treasuries and bonds.
Rossolillo, who came away with $5,000 for winning Peeptrade's contest, is president of Concinnity Financial an investment advisory service in Washington.
What was your strategy going into the contest?
Rossolillo: Nothing. I just stuck to the strategy I always use.
Did you do anything special with the money?
Rossolillo: Yes, the money got reinvested back into my firm, Concinnity Financial.
What do you think about the current contest?
Rossolillo: Should be a great learning experience for all involved again, although the market will surely be a different one from the last time around.
Do you think you will win?
Rossolillo: The law of averages would say no. Someone else will be the top performer this time around. That isn't to say I wouldn't be disappointed if our strategy doesn't finish with high marks.
The last day to enter the contest is next Friday, and it runs until November 1st. The winner will be determined by Sharpe Ratio, with $3,000 going to the trader who has the highest Sharpe Ratio over the duration of the contest. Second place wins $2,000, and third place wins $1,000.
Peeptrade allows traders and investors to share their portfolios with others for a fee. To enter Peeptrade's Investor Trading contest, or post your portfolio on the platform, click here.
Photo credit: thetaxhaven
View Comments and Join the Discussion!