Uber To Offer Drivers Retirement Planning Services With New Betterment Partnership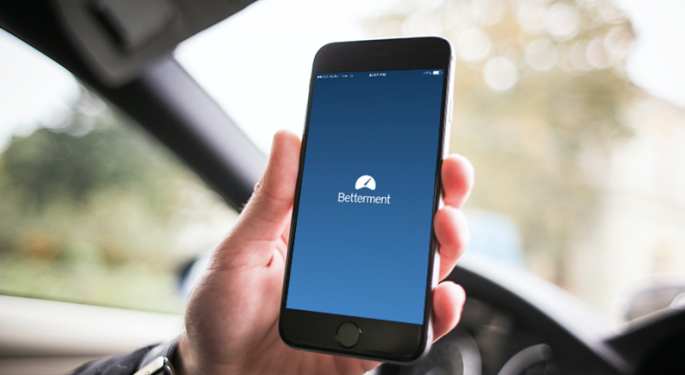 Uber and Betterment announced a partnership today in which Betterment will supply financial advising and retirement planning services to Uber's drivers.
Betterment's wealth management platform will be available directly through the Uber app for drivers, according to Joe Ziemer, director of communications for Betterment.
"Betterment's core mission has always been focused on providing sophisticated financial advice and products to as many people as possible, regardless of their individual situation," Ziemer said in an interview with Benzinga. "Looking at Uber's unprecedented scale, it's a great opportunity for us to reach a large amount of people save for retirement."
According to a press release, Uber drivers will be able to set up a traditional or Roth IRA, and from there, link additional taxable accounts for other savings and investment goals, such as a house or other major purchase.
"Uber also demonstrated specific technical needs that Betterment was more than capable of satisfying, by integrating our platform at scale to seamlessly onboard hundreds of thousands of driver partners," the release said.
Related Link: 2 Ways To Play The Strengthening Uber Market
Uber representatives were not available for comment, but Rachel Holt, Uber Technologies regional general manager for North America released the following statement to Benzinga.
"It became very clear to us early on that Betterment shares our belief in customer obsession," Holt said. "Everything we and they do is designed to put customers at the core of the experience. Betterment's sophisticated platform offers tremendous flexibility, low costs and fantastic customer support at scale -- and we're thrilled to offer people who drive with Uber this exclusive option."
The deal seems like a sweet move for both companies—Uber can claim to provide more support to its drivers, as it has faced criticism for its "gig economy" employment methods. Betterment gets access to over 300,000 U.S. Uber drivers as potential customers, and, of course, the word-of-mouth advertising that could come from conversations between drivers and their fares.
Posted-In: Betterment UberFintech News Exclusives Personal Finance Best of Benzinga
View Comments and Join the Discussion!