Stockal's Meter Parses Out Differences In Traditional Vs. Modern Stocks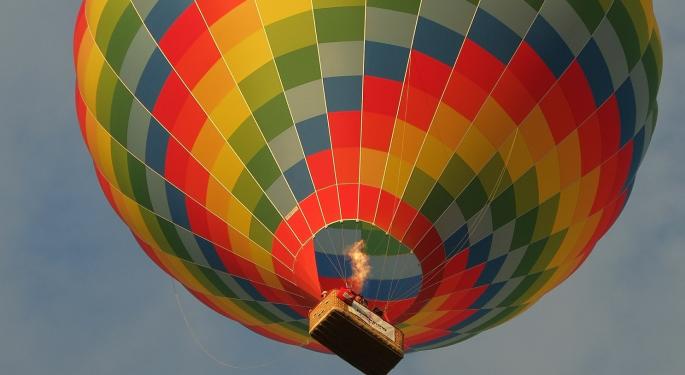 Stockal recently tested their proprietary Confidence Meter and Sentiment Index to see how well they correlated with the share price movement of new-age stocks and blue chip "traditional" stocks in the second quarter.
The Confidence Meter is a measure of aggregated opinion of over 200 Wall Street analysts. The Sentiment Index is generated by an algorithm that analyzes social media buzz to identify changes in the sentiment of conversations related to a stock over time.
In the study, Stockal created two pairs of modern and traditional stocks: retailers Amazon.com, Inc. (NASDAQ: AMZN) and Wal-Mart Stores, Inc. (NYSE:WMTCitigroup Inc (NYSE: C) andPaypal Holdings Inc (NASDAQ: PYPL).
Over the quarter, the test found that the new-age stocks correlated much strong with the Sentiment Index--the measure of social media buzz--than the analyst-based Confidence Meter. While Amazon's share price rose 7.7 percent, it's sentiment rose from -900 to +100, while its Confidence Meter only increased from 83 percent to 86 percent.
During that same time, Walmart's share price rose four percent. It's Confidence Meter rose from 30 percent to 41 percent, while it's sentiment only had a range of 75, going from -25 to +50.
Related Link: Where Social Media Fails: 'Echo Chambers' Versus Open Information Source
The financial stocks yielded similar results. While Paypal's stock price increased 7.5 percent, its sentiment climbed from -125 to +50 while its Confidence Meter only rose four points to 69 percent.
Citigroup, however, saw an increase in the Confidence Meter from 54 percent to 58 percent to go along with its 4.5 percent price increase. Meanwhile its sentiment remained flat at 50.
Disclosure: the author is long C.
View Comments and Join the Discussion!