These 4 Alternative Lenders Can Power Your Small Business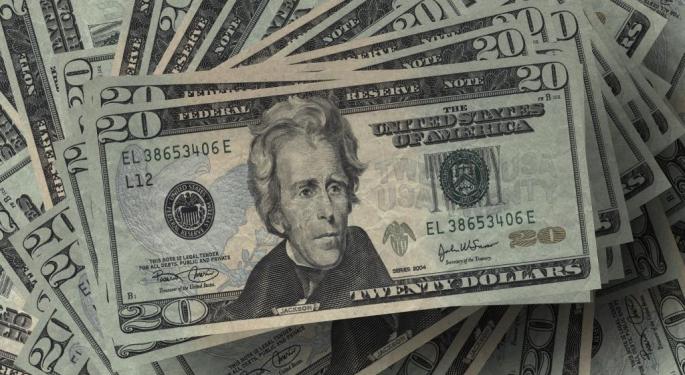 It's been a rough few months for LendingClub Corp (NYSE: LC).
Since May, the alternative lender has stepped on a series of landmines: a subpoena by the Department of Justice, the forced resignation of its CEO over faulty loans, and LendingClub's largest fund reporting its first monthly loss in the past 64 months.
LendingClub is one of the largest sources of alternative loans, especially small business loans. An entrepreneur looking to get new capital might be nervous after following the news surrounding the company. Another online lender, OnDeck Capital (NYSE: ONDK) has also seen its share price plummet in recent months. Luckily, there are trustworthy fintech alternatives out there for business owners looking to get a loan without going through the traditional bank route. Here are a few lenders who can help small business owners get capital fast.
1. Credibly
A major player in the alternative lending space since 2010, Credibly provides loans to small businesses operating at least six months and averaging $10,000 in monthly bank deposits. Credibly's range of customizable funding solutions -- from short term working capital loans, to competitively-priced 18 and 24 month term loans -- address the entire small business credit spectrum, and can support a business throughout its life cycle.
Credibly's sophisticated and data-driven underwriting platform, coupled with a consultative approach to helping businesses access "right-sized capital," can underwrite loans ranging from $5,000-$250,000 in as little as 24 hours.
Related Link: Fintech Companies Picking Up Investors Fleeing LendingClub
2. Kabbage
Kabbage has loaned more than $1.6 billion to small businesses. They offer loans for between $2,000-$100,000, and require the business be at least one year old with over $50,000 a year in revenue.
3. SmartBiz
SmartBiz offers 10-year loans for between $30,000-$350,000 with interest rates between 6.25-7.25 percent. It also allows borrowers to pay off their loans at any time without penalty. SmartBiz only offers loans to businesses that are at least two years old, but they don't require a minimum level of revenue -- just that an entrepreneur has the cash flow to support monthly payments.
4. Fundbox
Fundbox is a little different from the other three companies on this list. Instead of offering loans to small businesses, Fundbox offers invoice advances. All you have to do is link up your accounting software to Fundbox, and request funds for an unpaid invoice. These advances are typically due in 12 weeks and come with a minimal interest rate.
Entrepreneurs looking to expand their businesses without fighting banks' red tape can kick-start their businesses using these alternative lending options.
View Comments and Join the Discussion!
Posted-In: Credibly FundboxFintech Entrepreneurship Startups Small Business Tech Personal Finance Best of Benzinga