Flipping Burgers At Harvard Taught This Fintech Founder How To Run His Multi-Billion Dollar Company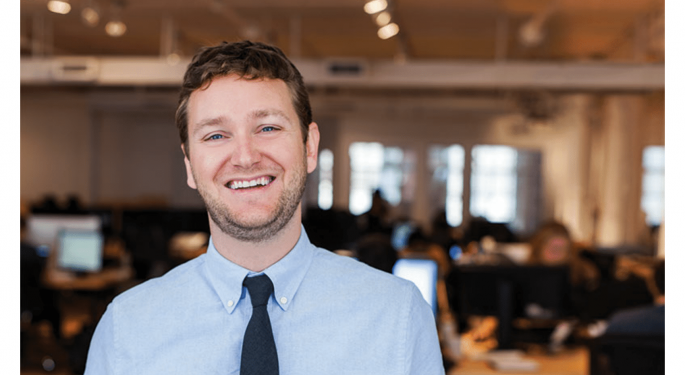 Some towering figures in finance and technology got their start behind the grill -- Jeff Bezos and Lloyd Blankfein slang burgers and hot dogs, respectively.
Jon Stein, CEO of Betterment, was above such ignoble pursuits, however. Just kidding: his first real job was managing a group of burger flippers at a student-run burger stand at Harvard.
He told Benzinga in an interview that the experience taught him valuable skills he would apply as a startup entrepreneur creating Betterment, like how to lead wearing multiple hats and optimizing a team.
Stein also touched on the role efficiency plays in his approach to leadership, the books that have influenced his thinking, and what he might say to a budding entrepreneur looking to make the next Betterment.
Jon Stein on how Betterment is like a hamburger stand
"Many days I think back and you can compare [the burger stand] to the early days of the company. There were days when I was doing management type things, which at that point in your life is really just scheduling and doing some of the books, but [also] a lot of ringing customers up, grilling burgers, and serving. I liked that. I like getting my hands a little dirty and doing lots of different tasks and stepping in other people's roles."
Harvard hamburger efficiency
"There are typically little ways that you can optimize the operation to make [it] a little more efficient. You start to figure where people are better and quicker at their job. That's probably the biggest takeaway. If you really study people's work and what they're doing, don't be afraid to look for areas of efficiencies and things that you can optimize to improve the overall operation."
The Betterment Book Club
"I read a lot about the history of financial services. I am very much a believer that to change the future you've got to understand the past and whatever you're going to approach. A Piece of the Action [by Joe Nocera] is a book that I would recommend to anybody who is interested in financial services. It [was] actually the book for March for the Betterment Book Club."
On consumers' changing financial needs
"We've certainly released features that our customers have asked for and over time you see trends on what people really want. People want access to good financial products. They want more advice. They want guidance. They want access to capital, and they want more efficient products. Certainly credit cards can be a good example of that. Certainly credit cards can be abused. In a lot of ways they can be a really efficient mechanism to pay for things. You look at the money market funds and how those operate. People wanted a vehicle, really, because sitting in a checking account or savings account the inflation was bad. People want something better for their money."
Jon Stein's advice for young entrepreneurs
"When I was working on the idea of Betterment, I had it in my head. I kind of knew what I wanted to do. We started thinking about how would the site look, how would it feel, how would it operate. But, until it's up and running, to a lot of people it doesn't feel real, right? So I think one of the best pieces of advice I got is 'do what you can to make it feel real.' So, for example, one thing that I did was I went and had business cards made that said 'Betterment, Jon Stein, Founder.' When you talk to people about your idea, for some reason, just that tangible thing helps it to feel a little more real, both in the communication [to others] and to yourself. I found that to be really, really helpful."
Posted-In: Fintech Education Success Stories Startups Exclusives Tech Interview General Best of Benzinga
View Comments and Join the Discussion!