There's A (Maybe) Illegal Gas Delivery Scene In Silicon Valley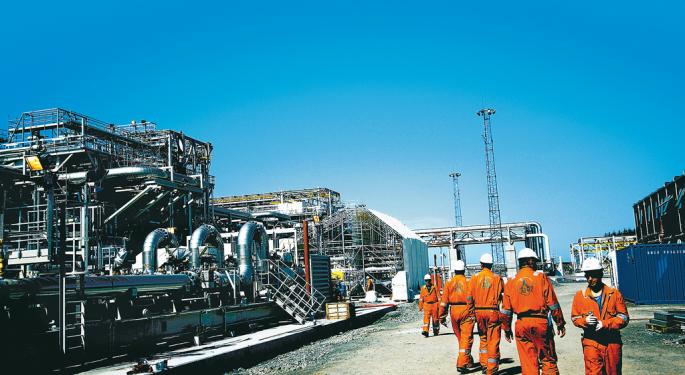 If reinventing the gas station business model sounds like a great business opportunity to you, you're not alone. That's exactly what a group of San Francisco startups thought, and launched a number of apps that aim to bring the gas to you instead of the other way around.
If delivering hundreds of gallons of gasoline in the back of a truck sounds like a potentially really bad idea, you're also not alone. The San Francisco Fire Department agrees with you.
You see the problem here.
Related Link: Goldman Sachs Reviews Anadarko's Q1 Report
Bloomberg covered the story: an idea so preposterous it could only come from Silicon Valley. While each company has a slight difference – Yoshi, Filld, Purple, WeFuel and Booster Fuels are the ones singled out – the premise is the same. They want to make the gas station obsolete.
That a few enterprising individuals would set their sights on gas stations isn't necessarily the craziest idea. In 2014, gas stations sold $534.7 billion in gasoline, according to the article.
What's interesting is their methods of delivery: Driving around with drums of gasoline in the back of a truck isn't exactly the safest idea. Smokey Bear would not be happy.
Unsurprisingly, city officials are not thrilled either. Lt. Jonathan Baxter, a San Francisco fire department official said, "It's not permitted." Los Angeles Fire Department Capt. Daniel Curry added, "All I can tell you is at this time is it's not allowed as per our current fire code." He added that they are exploring ways to allow for some exceptions.
"They don't know what to really make of it," said Yoshi co-founder Nick Alexander of fire department regulators. "It's kind of fuzzy."
Fuzzy. That's one way to describe it.
Posted-In: Bloomberg Booster Fuels crude Crude OilCommodities Markets Tech General
View Comments and Join the Discussion!