Apple's Success Comes From Products 'Consumers Didn't Know They Wanted Or Needed'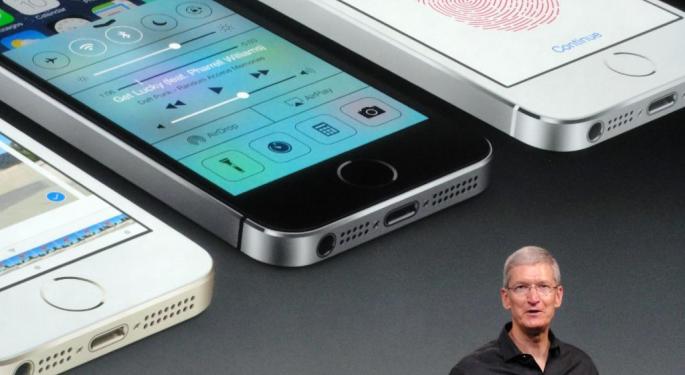 If investors want to figure out the next product category that Apple Inc. (NASDAQ: AAPL) will enter, they might want to consider looking at things consumers don't seem to care about.
"We like that Apple continues to innovate," Michael Sheldon, chief market strategist at RDM Financial Group, told Benzinga. "They come up with products and services consumers didn't know they wanted or needed. It could very well be that the next big product that comes out is not something currently on people's radar screens."
Apple launched the first iPod, iPhone and iPad with little fanfare up until the products were officially unveiled. The Apple Watch garnered a fair amount of publicity more than a year ahead of its big reveal, but that was merely the byproduct of Apple's ongoing success.
Investors and consumers are so eager to see what Apple will do next that it is almost impossible for the company to keep future products a secret. Even something as simple as a massive development site can foster meticulous rumors about what Apple might be planning.
"You [typically] hear this kind of news from Netflix, Amazon and Google," said Sheldon. "They're often buying up properties or they're buying up small companies where not a lot is known about them. They're paying exorbitant valuations…sort of like when Facebook bought Oculus. In this case of Apple buying some land, it makes you wonder."
Related Link: Skyworks Solutions' Earnings Results Show A 'Fundamental Strength In Apple'
Imminent Releases
It could take Apple some time to enter a new product category beyond watches, smartphones, tablets and computers, but the company has reportedly amassed its best lineup in 25 years.
"Obviously the iPhone 6S [is coming]," said Sheldon. "Probably coming out later this year. Right now, I think something like 27 percent of iPhone users are signed up for the 6 or 6 Plus. That [leaves] a fairly large audience that can still upgrade their phones to the new phones."
Sheldon said that the transition from the iPhone 6 to the iPhone 6S and 6S Plus could be a little more challenging.
"It depends on what kind of upgrades and new technology come with that 6S," he said. "Apple continues to put out faster chips and better graphics and new operating systems. I'm sure there will be reasons for consumers to move up to that phone over time."
Sheldon also praised the Mac line of computers.
"That's not the biggest driver of growth, but yet Apple continues to increase sales and raise prices," said Sheldon. "They're the only company in the industry that seems to be doing that. All of the PC-based sales on the Windows [side] have been suffering for a while. Apple is clearly doing well on that side."
Sheldon said there is also talk of a new Apple TV set-top box and an iPhone 7 that runs on solar power. The latter isn't expected to arrive before 2016.
Disclosure: At the time of this writing, Louis Bedigian had no position in the equities mentioned in this report.
View Comments and Join the Discussion!
Posted-In: Apple Apple TV iPhone 6 iPhone 6S Michael Sheldon RDM Financial GroupExclusives Tech Best of Benzinga