WisdomTree Launches New Unconstrained Bond ETF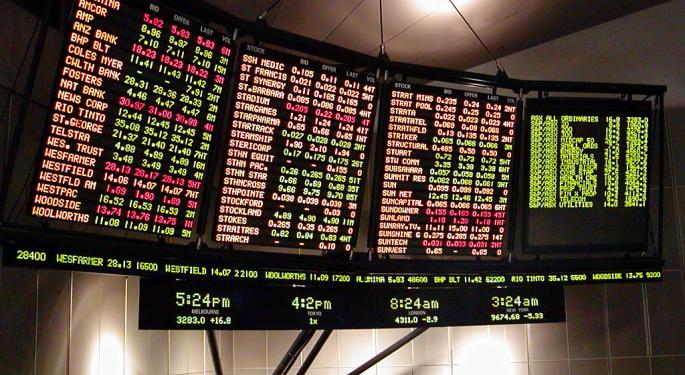 WisdomTree Investments today announced the launch of a new actively-managed bond ETF designed to seek out broad exposure to the global fixed-income marketplace.
The WisdomTree Western Asset Unconstrained Bond Fund (NASDAQ: UBND) is intended to seek out total return opportunities, regardless of the interest rate and credit environments. The "unconstrained" moniker denotes the ETFs ability to capitalize on income strategies across nearly any sector of the bond market.
The fund manager, Western Asset Management Company, will emphasize core-risk-management practices within UBND that will target low volatility, emphasis on value and potentially higher yield than traditional core bond funds.
Additionally, Mark Lindbloom, the UBND portfolio manager, was recently named the Morningstar Fixed Income Fund Manager of the Year for 2014.
Related Link: 3 New Hedge Fund Replication ETFs Just Hit The Market
A Closer Look At UBND
The UBND expense ratio is currently 0.55 percent, which is in line with top actively managed funds, such as the PIMCO Total Return ETF (PIMCO ETF Trust (NYSE: BOND)) and SPDR DoubleLine Total Return Tactical ETF (NYSE: TOTL). Income investors considering a non-traditional approach to the bond market will now have an additional choice to consider when comparing these options.
Rick Harper, WisdomTree Head of Fixed Income & Currency, noted in the press release that "UBND seeks to provide exposure to the desirable characteristics of fixed income – income potential, diversification and risk reduction – while avoiding the undesirable – segments of bond markets with overvalued securities and unattractive risk return tradeoffs."
Related Link: Cybersecurity ETF Closes In On $1 Billion Mark
Looking Forward
It should be noted that UBND may not experience similar price action as a traditional bond index such as the Vanguard Total Bond Market ETF (NYSE: BND). The "go anywhere, do anything" flexibility built in to the UBND structure allows for unconventional strategies such as betting on rising interest rates.
Investors in this fund will rely on the manager's expertise in security selection, yield curve positioning and overall global outlook. As a result, UBND will likely carve out a unique niche within the fixed-income marketplace as it attempts to focus on value and opportunity, rather than a strict market-cap weighted benchmark.
Image Credit: Public Domain
Posted-In: Mark Lindbloom Morningstar Fixed Income Fund Manager Rick HarperSpecialty ETFs New ETFs Top Stories Trading Ideas ETFs
View Comments and Join the Discussion!