2 New Disruptive Technology ETFs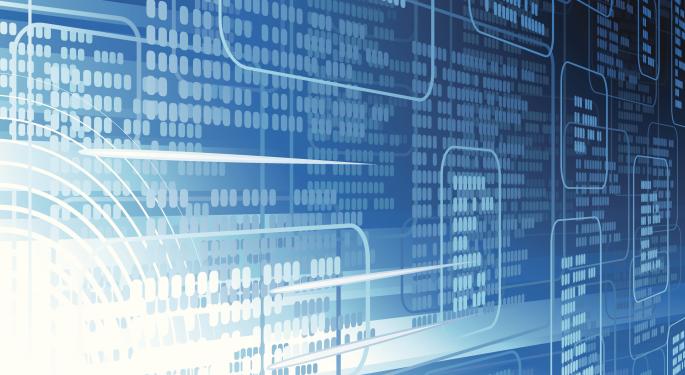 Two new ETFs hit the market last Friday and take a unique approach at active investing: ARKG and ARKK. The two new ETFs doubled the number of products in the ARK Investment Management suite of products.
ARK Genomic Revolution Multi-Sector ETF
The ARK Genomic Revolution Multi-Sector ETF (NYSE: ARKG) invests in a wide array of securities that are focused on and are expected to substantially benefit from extending and enhancing the quality of human life.
The companies in the portfolio achieve this by incorporating technological and scientific developments, improvements and advancements in genomics into their business. Some of the niche sectors represented include stem cells, bionic medicine, molecular medicine and agricultural biology.
The ETF will typically hold 40 to 50 stocks at any one time, and under normal circumstances will have at least 80 percent of its assets in stocks traded on a major U.S. exchange. The ETF is actively managed, but it is one of the few that will share its current portfolio each day on its website.
The current top holdings are:
Illumina, Inc.
Monsanto Company
Thermo Fisher Scientific Inc., which make up 22 percent of the portfolio.
The expense ratio is 0.95 percent.
Related Link: Boost Your Technology Dividends With A Unique Covered Call ETF
ARK Innovation ETF
The other ETF that began trading last week is the ARK Innovation ETF (NYSE: ARKK), which takes the best ideas from the other three ETFs in the family. The portfolio is composed of companies ARK believes present the best risk-reward opportunities from the genomics revolution, industrial innovation and technology.
The ETF is composed of 45 to 55 stocks traded on major U.S. exchanges and based in the U.S. or abroad. Also actively managed, the ETF will invest under normal circumstances, with at least 65 percent of it assets in equities.
The top three holdings make up 11 percent of the portfolio and include:
athenahealth, Inc
Illumina
Tesla Motors Inc
The ETF also has an expense ratio of 0.95 percent.
The two new products are interesting in many ways; most importantly, they are actively managed, yet will share the portfolio each day with investors. There is also the strategy of going after disruptive technology, which could be the next big investment theme in the years ahead.
Posted-In: ARK Investment Management ETFSpecialty ETFs New ETFs Trading Ideas ETFs Best of Benzinga
View Comments and Join the Discussion!