ETF of the Day: The iShares MSCI USA Quality Factor ETF (QUAL, AAPL, GOOG, XOM)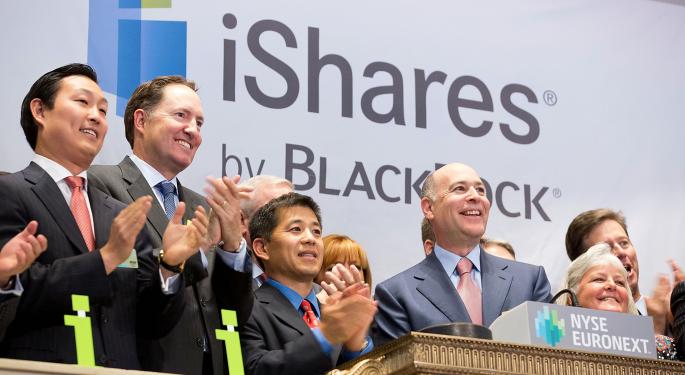 During a strong bull market a rising tide lifts all ships is the best way to describe stock performance.
Even the weakest of companies will often see their share price increase in value. When the bull market slows and attention turns back to the fundamentals of the individual stocks it is time for investors to look at quality over quantity.
The iShares MSCI USA Quality Factor ETF (NYSE: QUAL) uses a method to identify the highest quality mid-cap and large-cap stocks. Stocks are given a score based on high return on equity, stable year-over-year earnings growth, and low financial leverage. The ETF is currently composed of 126 stocks that meet the criteria set forth by the underlying index.
See also: To Invest Like Warren Buffett, Learn to Think Like Warren Buffett
The top holdings include Apple, Google and Exxon Mobil. All three are large-cap stocks are considered leaders in their respective sectors. The ETF is heavily weighted in the information tech sector (35 percent) and consumer discretionary (20 percent).
Both sectors are often considered more aggressive cyclical areas that will do well during strong bull markets. However, it just so happens that the sectors are also the best positioned based on current fundamentals.
Looking back at the performance of the ETF since its inception in mid-July of this year, it is up 10.5 percent compared to a gain of 7.1 percent for the S&P 500. With the current allocation it is feasible to believe that QUAL can outperform during the remainder of this bull market and during any pullbacks.
From a technical perspective QUAL has a bullish chart and has strong support at the $54.50 area. As long as this bull market continues investors should expect QUAL to join in the breakouts. Any pullback of a couple percentage points could be considered a long-term buying opportunity.
The ETF charges a minimal annual expense ratio of 0.15 percent and has a 30-day SEC yield of 1.50 percent.
Posted-In: iShares MSCI USA Quality Factor ETFSpecialty ETFs New ETFs ETFs Best of Benzinga
View Comments and Join the Discussion!