2 Defense ETFs Breaking Out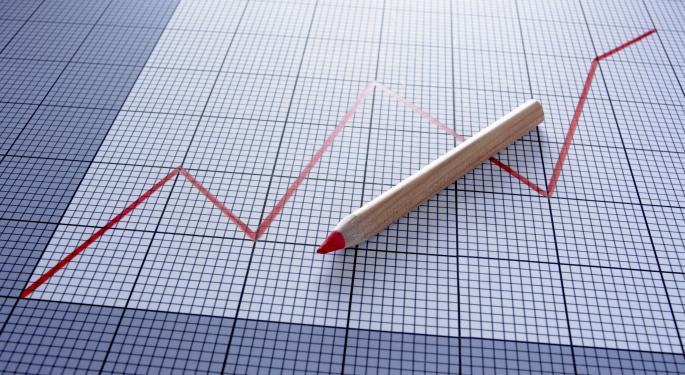 Despite a recent slowdown of government spending within the aerospace and defense industry there is hope for the sector. The recent geopolitical situation in the Middle East, Ukraine and other areas around the world have provided a positive outlook for many aerospace and defense companies.
Even though the aerospace and defense stocks represents only 1.6 percent of the S&P 500, defense companies such as Lockheed Martin, Raytheon and General Dynamics are in the midst of an impressive rally. An ETF is the perfect way to capitalize on the recent success of the sector as a whole without taking company-specific risk.
Highlighted below are two aerospace and defense ETFs that have benefited from the rallies in the above-mentioned stocks.
The PowerShares Aerospace & Defense ETF (NYSE: PPA) consists of 52 publicly traded companies that are involved in the development, manufacturing, operations and support of U.S. defense, homeland security and aerospace operations. The top individual holdings, all making up 6.4 percent of the portfolio include Lockheed Martin, General Dynamics and Honeywell International.
Related Link: 3 Consumer ETFs That Twinkle Invitingly Before Black Friday
The ETF is up 11 percent year to date and 7.6 percent over the last six months. It is currently sitting at an all-time high of $34.64. It has an expense ratio of 0.66 percent.
Another aerospace ETF that has performed well as of late is the iShares U.S. Aerospace & Defense ETF (NYSE: ITA). The ETF tracks 38 U.S publicly traded companies that manufacture commercial and military aircrafts and other defense equipment. The ETF is broken down with 53 percent of the holdings in aerospace and 44 percent in defense.
The top individual holdings include United Technologies making up 8.6 percent, Boeing Co at 8.5 percent and Lockheed Martin coming in at 6.7 percent.
ITA is up 8 percent year to date and 5.4 percent over the last six months. The ETF is within 1 percent of a new all-time high that was hit in June of this year. The ETF has an expense ratio of 0.43 percent.
Posted-In: Sector ETFs ETFs Best of Benzinga
View Comments and Join the Discussion!