ETF Outlook For Thursday, January 23, 2014 (FEZ, FXI, FDN, NYCC)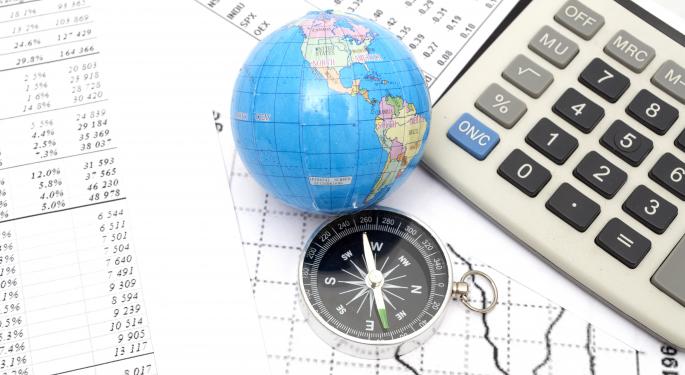 ETF Outlook for Thursday, January 23, 2014
SPDR Euro STOXX 50 ETF (NYSE: FEZ)
The eurozone composite PMI reading increased to 53.2 in January from 52.1 in December to reach its highest level in 31 months. Other good news out of Europe was Spain's GDP, which grew for the second straight quarter.
The country's economy grew by 0.3 percent in the fourth quarter, but for all of 2013 the GDP fell by 1.2 percent. The overall good news out of the region should help propel the euro-related ETFs today if they can get over the negative news out of China. FEZ is a basket of 50 large-cap stocks throughout the region.
iShares FTSE/Xinhua China 25 Index ETF (NYSE: FXI)
The flash PMI for the month of January fell below 50 in January, the first time China has moved from expansion to contraction in six months. The number came in at 49.6, down from 50.5 in December and well below the estimate of 50.6. If the readings continue to disappoint it may lead to stimulus out of China, which could cause a quick rebound in activity in the country.
See also: Top Trending Tickers on StockTwits for January 23
However, until something like that happens, the Chinese ETFs will likely struggle. FXI rallied 2.4 percent yesterday, but this was one day after the ETF hit a multi-month low intraday. The trend is lower for FXI and the country.
First Trust Dow Jones Internet Index ETF (NYSE: FDN)
Solid earnings from eBay (NASDAQ: EBAY)and Netflix (NASDAQ: NFLX) last night after the closing bell have both stocks up big this morning. The positive news will likely bleed over into the entire Internet sector and help the stocks keep up their outperformance today.
Both stocks are in the top ten holdings for FDN and have been a large reason why the ETF hit a new all-time high yesterday. The momentum appears to be set to continue as money has been finding its way into the large-cap technology stocks.
PowerShares NYSE Century Portfolio (NYSE: NYCC)
Last week PowerShares introduced a new ETF that is the first of its kind for investors. NYCC tracks an index that invests in companies that have been incorporated in the U.S. for at least 100 years, have been listed on a major U.S. stock exchange, and has a market cap of at least $1 billion. There are a total of 372 stocks that make up the ETF with a high concentration in the financials and industrials.
The stock with the largest weighting is Beam Inc. (NYSE: BEAM) at 0.33 percent. Ironically the company was just bought by a Japanese firm. The ETF really has not caught on in the last week, but the idea sure is interesting.
Posted-In: ETF OutlookSector ETFs New ETFs Emerging Market ETFs Pre-Market Outlook ETFs Best of Benzinga
View Comments and Join the Discussion!