iShares Rolls Out New Smart Beta ETFs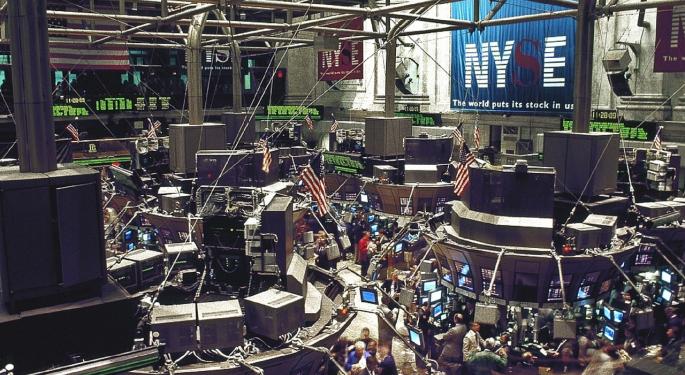 The majority of assets in exchange-traded funds track well-established indices with very little turnover or evaluation of the underlying securities. This passive methodology provides a means for owning a standard benchmark, yet leaves little to be desired when trying to achieve market beating returns.
To solve that dilemma, ETF providers have become increasingly focused on "enhanced indices," or "smart beta" solutions that seek out stocks with specific characteristics geared towards outperformance.
iShares' New ETFs
iShares recently debuted five new factor-based ETFs designed to select a subset of stocks with strong fundamental qualities. These new funds include:
Each of these new ETFs will be based on U.S., international or global indices and will feature varying expense ratios from 0.35 to 0.60 percent.
Related Link: ETF Fund Flows Signal Large-Cap Exit
iShares Edge
The edge that these funds promise is built on a four-factor screening system that takes into account quality, momentum, value and low size. Companies with the strongest factor scores are included within the index, which is generally comprised of over 130 holdings.
The combination of fundamental balance sheet qualities, as well as recent performance metrics, suggests that the underlying stocks will be unique from a standard market-cap weighted benchmark. At the outset, LRGF had top holdings in AT&T Inc. (NYSE: T), Gilead Sciences, Inc. (NASDAQ: GILD) and American International Group Inc (NYSE: AIG).
Related Link: Bond ETFs Fall, Breach Long-Term Moving Averages
Peer Competition
By contrast, the iShares S&P 500 Index (ETF) (NYSE: IVV) is concentrated in Apple Inc. (NASDAQ: AAPL), Microsoft Corporation (NASDAQ: MSFT) and Exxon Mobil Corporation (NYSE: XOM).
These new ETFs from iShares will go head to head with a suite of factor-based ETFs from State Street that includes the SPDR MSCI USA Quality Mix ETF (NYSE: QUS). It will be interesting to review these funds in more detail after additional performance history has been established to determine if they are adding value above their mainstream peers.
Investors that are considering smart beta ETFs should be aware that they generally come with modestly higher expense ratios and that holdings can change over time as the index screening rules apply.

Image Credit: Public Domain
View Comments and Join the Discussion!
Posted-In: ishares smart betaBroad U.S. Equity ETFs New ETFs Trading Ideas ETFs Best of Benzinga