4 Things To Understand About This Market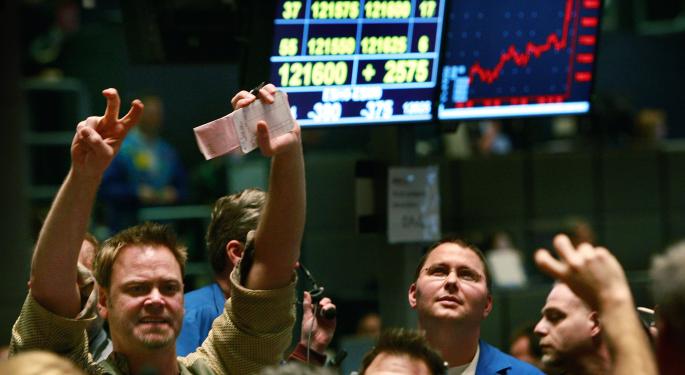 Stocks have been running higher for more than five years now, and the gains that have been available are downright impressive.
Yet, investors continue to complain about valuations, the Fed "rigging the game," the state of the economy, global debt levels, etc.
It is also interesting to note that everyone and their grandmother sees bubbles forming everywhere these days.
While only a select few saw the bubbles in technology or the housing/mortgage markets building in 2000 and 2007, today, one can read about bubbles every single day on the popular financial websites.
Even former Fed Chairman Alan Greenspan, who has been criticized for allowing the tech and mortgage bubbles to build -- and then pop -- made headlines on the subject yesterday. Greenspan reminded us that all bubbles end in a "crunch."
The first point from Friday morning was to remember that bubbles don't develop and/or pop when everyone is looking for them. By definition, bubbles become an emotional thing. Investors clamor for the hot dot, and almost no one "sees" a problem.
But unlike the heady days of 1999 or 2006, today, the watchword is fear.
Related Link: 2 Signs The Market Is Stuck In Neutral
In short, investors don't want to get fooled again. Remember, most investors are very adept at preparing for something that has already happened. Therefore, it seems that everyone is now ready for the next market calamity, which, in short, means that the next bear market probably won't look anything like the last two.
The Most Important Things To Understand About The Current Market Environment Are As Follows:
It's a bull market until proven otherwise
The latest leg higher is not hitting on all cylinders
Market risk is elevated
This type of environment can last longer than most can imagine.
These points are also reflected in the readings of our market models, which at this stage are somewhere between high neutral and moderately positive on balance. So, while it is okay to remain long and to hopefully enjoy the profits of the current bull run, this is most definitely not the time to be complacent or asleep at the wheel from a risk management standpoint.
Looking At The Charts...
As was mentioned yesterday, the chart of the S&P 500 should not be viewed in a vacuum at the present time. Although the S&P did manage to eke out another new all-time high Thursday, it did so by a meager 0.05 percent. In addition, it is important to note that none of the other major indices followed suit.
With the readings of our momentum models no better than neutral right now, it is hard to get too fired up about the current action. However, it is summer, and the trend of the major indices is clearly up. As such, the bulls should be given the benefit of what is turning out to be increasing doubt at this point.
S&P 500 (NYSE: SPY) - Daily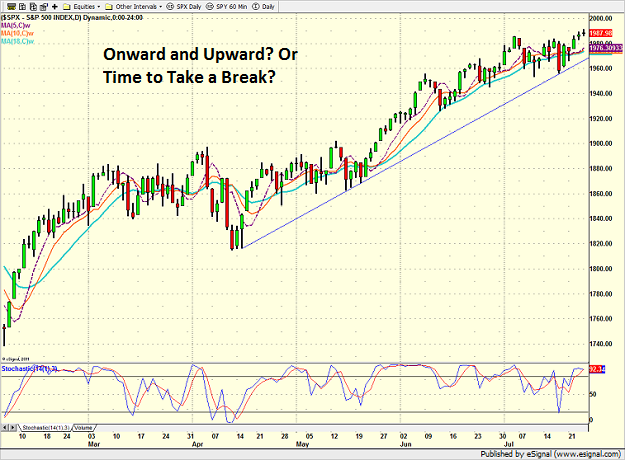 Tags: Alan Greenspan
Posted in: Economics Markets Best of Benzinga