Discover vs. American Express: Which Can Take You Further?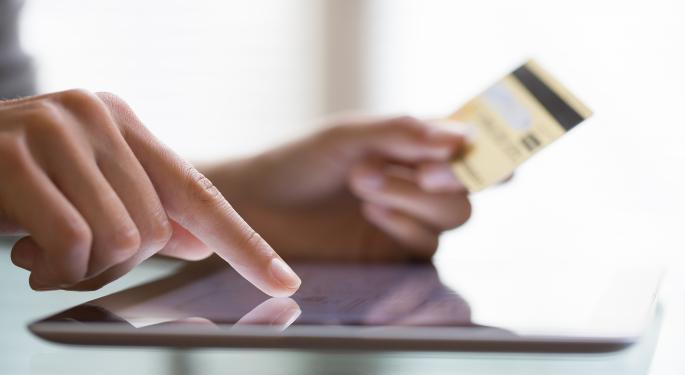 In the world of credit card processing, there are two giants – Visa (NYSE: V) and MasterCard (NYSE: MA) –- and then there are the "other guys."
Despite the virtual duopoly these giants have exercised over the credit card industry, two other competitors – Discover Card (NYSE: DFS) and American Express (NYSE: AXP) – have been able to carve out nice niches for themselves. While Discover appeals to its clients' desire for lucrative rewards programs, American Express has billed itself as the most exclusive and prestigious credit card.
Let's take a look at how these two alternative credit cards fared in 2013 and beyond.
Discover card began 2013 trading at $39 per share. This stock price was up sharply from a year earlier, when the company's stock traded at just $24. Discover traded steadily up through the year, showing signs of relatively little volatility.
Related: Visa vs. Mastercard: Which is the Better Bet?
With the stock closing at $56 per share for the year, investors who held on to the stock for all of 2013 saw a per share increase of $17 per share. This 43.5 percent increase was ahead of the major markets for the year. The stock has continued to trade in the general range where it finished 2013, though the broader markets have begun to show signs of pull back.
American Express began 2013 at about $58.50. The stock traded more or less steadily upward for the year. Though the stock did show some very shallow pull back at various times of the year, it was not enough to make serious investors nervous.
Those who kept their cool and held the stock throughout the year benefited from the stock's $90 closing at the end of 2013 –- representing 54 percent gain for the year. Going into the last week of January 2014, the stock remains strong compared to its 52-week low, but it does show some signs of weakening.
The fate of the credit card issuers is closely tied to the economy. Especially in the case of Discover Card and American Express, factors such as consumer confidence, consumer spending and employment are bound to have a very strong impact on the fates of these two stocks.
Both Discover and American Express have shown tremendous growth since 2012, a trend which both companies continued through 2013. Now investors must decide whether or not these companies are "back" -- if their stock prices now reflect the new normal of 6.5 to 7 percent unemployment and an economy that will undergo several quarters of tapering.
Have these stock prices reached a temporary high point, or is there still room to grow in 2014?
View Comments and Join the Discussion!
Posted-In: credit cards revolving credit credit card processingEconomics Markets Best of Benzinga