Decline in Discretionary Spending Suggests Economic Recovery Is a Bust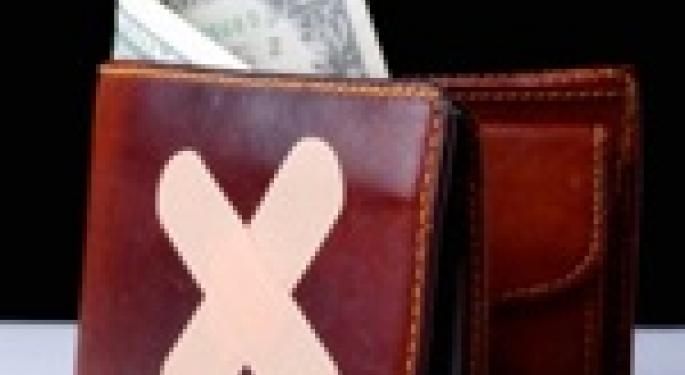 We all know that the vast majority of the American economy is based on consumer spending. Over the past few months, there have been mixed data indicating how healthy the current economic recovery really is. I'd like to reiterate one thing: investors need to focus on consumer spending as an indication of business activity.
Since approximately three-quarters of our economy is based on consumer spending, it's natural to look at the health of that indicator to determine if the economic recovery can accelerate. While we have seen growth in the housing market and car sales, other sectors don't appear to be growing much at all.
In fact, according to the Knapp-Track Index, consumer spending at casual dining restaurants fell by 3.5% in July, which was preceded by a two-percent decline in June. (Source: Malcolm M. Knapp, Inc. web site, August 23, 2013, last accessed August 29, 2013.)
If the economic recovery is so strong, why is consumer spending in casual dining restaurants declining?
The truth is that if you looked at where consumer spending has increased, these are all big-ticket, interest-rate-sensitive sectors. People are not paying cash for their cars; they're using the low interest rates to finance big purchases.
It is obvious from discretionary items and consumer spending that the average American's income is not growing. If that was the case, smaller purchases, like casual dining, would also see an increase in sales.
Since incomes are not growing and interest rates are now headed upward, this combination is a serious headwind to the economic recovery. If consumer spending cannot accelerate and it makes up the majority of the economy, this will create severe problems for companies looking to increase their revenues.
When we layer this macroeconomic picture on top of stocks that specifically rely on consumer spending, it increasingly appears evident that many companies are trading at or near their full valuation levels.
If the economic recovery does not accelerate, we will certainly see a further decrease in consumer spending. The lower- to middle-class American is not seeing any growth in wages, and if the economic recovery were to sputter, it would have a profound effect on many companies.
As this data point shows, casual dining restaurants are already seeing the impact that lower levels of consumer spending have on sales. I would recommend going even further and avoiding stocks whose primary focus is on discretionary spending.
Discretionary spending refers to the purchase of an item that is not needed to survive. While we all need food, we don't need to eat at a restaurant—meaning dining out is one example of discretionary spending. Any further sign of a drop in spending as a result of higher interest rates could certainly derail the current economic recovery. If this were to occur, over the next few quarters, we could see many stocks disappoint in their financial reports.
Unless jobs growth accelerates, which should lead to higher incomes, we could be looking at a scenario in which there is no economic recovery, but rather the American economy remains relatively flat. And as you can imagine, a flat economy is a tough environment in which to grow revenues.
This article Decline in Discretionary Spending Suggests Economic Recovery Is a Bust was originally published at Investment Contrarians
The following article is from one of our external contributors. It does not represent the opinion of Benzinga and has not been edited.
View Comments and Join the Discussion!