Dear Bernanke - You Can't Have Your Cake And Eat It Too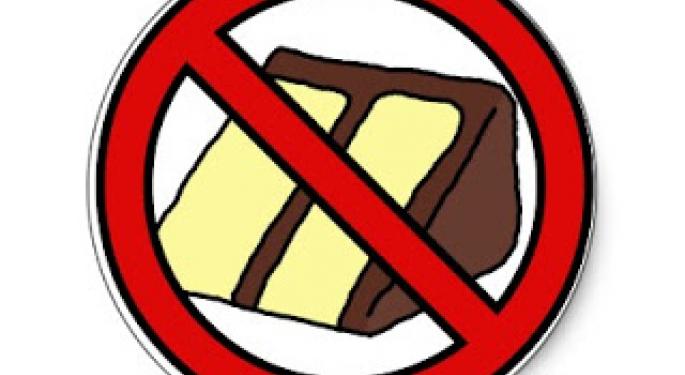 The US stock market continues its euphoric rise into record territorydespite continuing weakness in economic data. Recent comments fromFederal Reserve Board Chair, Ben Bernanke, indicating that the Feddoes not have a predetermined plan to stop its stimulus plan hasinvestors increasing their allocations to equities.

However, 30 year US Treasury Bond prices continue to fall causinglong term interest rates to rise. Some of the decline in bond pricescan be attributed to profit taking and/or investors shifting intoequities, it should be noted that unlike equity markets, long term bondprices have failed to rally after comments from Ben Bernanke. Thismay be an indication that bond investors are still worried about theFed's future plans.

At some point the current disconnect between bond and equity priceswill revert to the mean as higher interest rates will have a negativeimpact on the economy. This will most likely occur in one of twoways:

1) The Fed will increase their purchasing of long term bonds in orderto lower long term rates.

2) Equity investors will begin to worry about rising long term ratesand shift out of equities.

I believe the Fed is trying to walk a fine line by letting rates rise justenough to cause a minor shift out of equities in order to remove someof the leverage out of equity markets.

As the S&P 500 Index (SPY) continues its euphoric rise as investors are "buying the dips" in belief that the Fed will continue its currentstimulus policy.

SPX Weekly Chart:

source: Riverbend Investment Management

While, long term US Treasury bond prices continue to fall and may beheaded to levels not seen since 2011.

TLT Weekly:

source: Riverbend Investment Management

30 year US Treasury yields are rising, even with an increase in USbond purchases (verses the hinted slowdown in purchases).

This may be an indication that the sell off in bonds may be moreemotional and less logical.

This may cause prices to drop to 2011 levels where technical traderswill begin to shift back into bonds.

source: US Federal Reserve

Meanwhile, gold (XAU) prices continues to drop. Indicating thatinvestors are not worried about inflation:

source: Riverbend Investment Management

Additionally, weakness in copper prices year to date is showing thatglobal growth is not expanding which should keep the Fed from endingtheir stimulus programs.

(click to enlarge)
Continued economic weakness is also supported by comments fromshipping companies.

http://static.cdn-seekingalpha.com/javascripts/jspellEvolution/jspellimages/yellow.gif); background-position: 50% 50%; background-repeat: repeat repeat;">FedEx's (NYSE: FDX) 45% drop in 4th quarter profits and an outlook for a2014 GDP of 2.3% demonstrates that global growth is not expanding.

(click to enlarge)
source: CNN

The recent comments from the Fed and the current rise in long terminterest rates is a sign that Ben Bernanke may be trying to deflatebubbles that are forming in the economy.

Bernanke's short term objective may be to try to remove some of theleverage in the current market in order to prevent a much largerfuture stock market drop – while trying to keep the US economyexpanding.

source: dshort.com

This is still a market being driven by the Fed, and investors need topay close attention to the Fed's balance sheet to best gauge ifBen Bernanke and company are trying to talk the froth out of theequity markets -- or if they actually believe the US economy is strongenough to expand on it's own.
The preceding article is from one of our external contributors. It does not represent the opinion of Benzinga and has not been edited.
Posted-In: Economics Federal Reserve Markets
View Comments and Join the Discussion!