When to Find the Best Deals on Furniture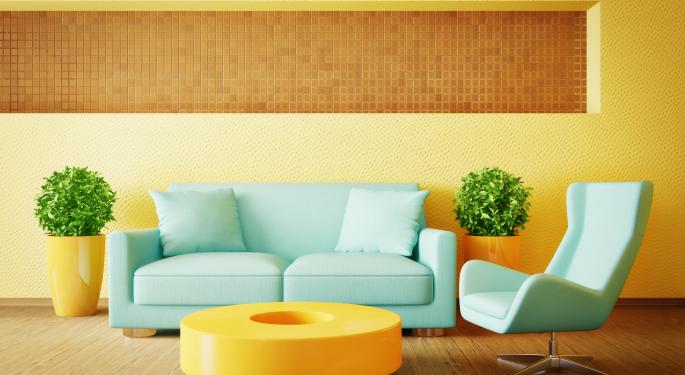 Furniture is big, clunky and expensive. It burns a hole in most of our wallets, given that it's common to spend several thousand dollars in a few hours at a furniture store. Not to mention, it's difficult to transport for the majority of buyers who don't own a truck. Yet, it makes our homes more attractive and comfortable, which is why just about every home contains at least the basics.
We continue our series on when to find the best deals on items just about all of us purchase with furniture. Consumers can save hundreds or even thousands of dollars by purchasing at select times. These are as follows.
Dining Furniture
Dining furniture is often associated with family gatherings. That makes early autumn a great time to buy, as sales are offered just before the holiday season.
Home Office Furniture
Now is a great time to purchase home office furniture. Deal News notes that a majority of such items are at their lower prices of the year during June.
Back-to-school season presents another opportunity for savvy buyers, given that sales are typically offered to attract students and their parents.
Living Room Furniture
According to Furniture Brains, sofas and loveseats are promoted consistently throughout the year. However, sleeper sofas are typically cheapest in the fall, given that this is the peak time for family-related travel (and thus guests).
Mattresses
According to Deal News, May is a great time to buy a mattress. Other times include Black Friday and Cyber Monday, as noted by the site.
Patio Furniture
Retailers start clearing out their existing inventory in May to make way for new items, so shoppers can find good deals around this time.
Another great time to buy patio furniture is October as the weather cools and stores attempt to liquidate their inventory.
General Tips
According to Bankrate.com, new furniture reaches showrooms in February and August. Thus, stores have clearance sales in January and July to make room for the new inventory, as noted by Bankrate.com.
Also, great deals can typically be found in the High Point, North Carolina area, as a cluster of manufacturers are based there. Such manufacturers sell merchandise at prices that are 10 to 20 percent below those of most retailers. Those who live in, are within driving distance of or otherwise intend to visit High Point can find some of the best bargains in the land.
Finally, throughout the year, the end of the month is a great time to buy. Salespeople are more likely to haggle at such times to boost their commission, as notes Smart Money.
Finally, shoppers should consider used items, regardless of the time of the year. Craigslist, eBay and other online sources typically have listings for slightly-worn items for a small fraction of the cost of a similar new item.
Posted-In: Economics Personal Finance Best of Benzinga
View Comments and Join the Discussion!