When to Find the Best Deals on Cars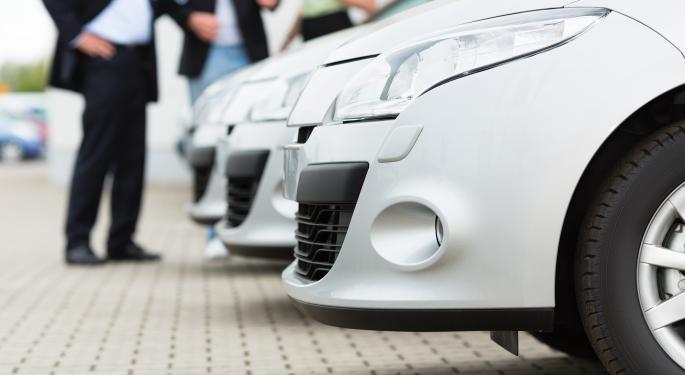 While Benzinga mostly covers actionable trading ideas and news stories, we've decided to delve a bit deeper into personal finance. Benzinga would like to assist readers with not just their investing endeavors, but their financial lives as a whole.
Today, Benzinga continues this effort with information on when to find the best deals on the second-most expensive items in the lives of most Americans – cars.
The best time to purchase a car is tied to several major factors. These include how the salespeople are paid, monthly quotas, new inventory and the weather.
Savvy car buyers who know the above information will have multiple periods to choose from. Below are a few of the best times to find deals on cars.
Inclement Weather
J.D. Power & Associates suggests buying a new car during extremely cold or hot weather – or during a rain or snowstorm. There will be fewer buyers on the lot, so an eager dealer will be more likely to offer a bargain.
End of Day
Like most other workers, dealership employees are tired and ready to head home at the end of the day. This is why J.D. Power & Associates believes this is a good time to purchase a car, as buyers won't face much resistance to a fair offer.
The trick is for buyers to know what they want and have financing pre-arranged, as notes J.D. Power & Associates. Adequately-prepared buyers should attempt their purchase around an hour before the dealership closes to maximize the chance the dealer will want to get them in a car and off the lot before closing.
End of Month
Most car salespeople work on commission. As such, the end of the month presents the highest likelihood a salesperson needs more money to put food on the table.
And, most dealerships have monthly quotas to meet. This means the dealership may need to make a sale to meet its quota.
Combine the two and buyers have the best possible chance of finding a bargain at the end of a given month.
End of Model Year
According to Consumer Reports, most manufacturers release their new model year vehicles in late summer and continue their product launches throughout the fall. Thus, it recommends this as a great time to get bargains, given that dealers want to unload any leftovers from the previous model year.
End of Year
According to Kelley Blue Book, the end of the year is one of the best times to buy a new car for the following reasons:
Dealers have annual quotas that impact the type and volume of their future inventory
Dealers and manufacturers want to boast having the top-selling vehicle and may offer deals to ensure that happens
More vehicles sold = less inventory tax
Dealers want to get rid of older inventory to make way for newer models
There are less buyers during colder months
And, of course, salespeople need to meet their monthly quotas!
Posted-In: Economics Personal Finance Best of Benzinga
View Comments and Join the Discussion!