Dow to Hit 17,000 Says Wharton Business Professor; Will It Really Happen This Year?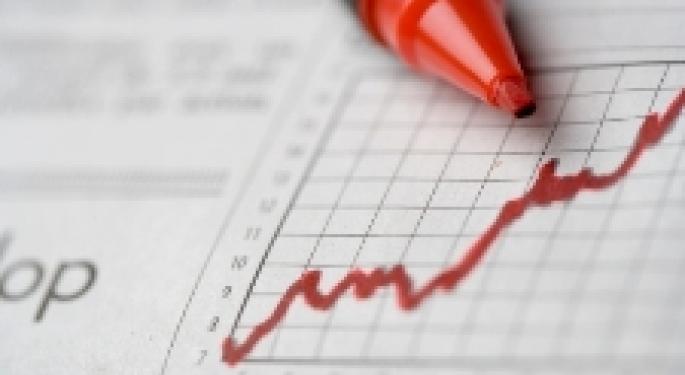 By George Leong
There are some signs the stock market is developing some froth. Besides a growing disconnect between the record levels of the stock market and the underlying economic and business fundamentals, we are witnessing predictions that remind me of the froth in 2000.
The latest comments on the stock market emerged from Jeremy Siegel from the Wharton School of business; in an interview on CNBC, Siegel said that the long-term upward trend remains in place, and he confidently predicted the Dow Jones Industrial Average will hit 17,000 this year. (Source: Navarro, B.J., "Jeremy Siegel Still Sees Dow 17,000," CNBC web site, May 31, 2013.)
While I respect the work of Mr. Siegel, I really don't agree with his prediction on the stock market. I actually think that while the Dow will likely trade at 17,000 at some point in the future, it's not going to be this year. Maybe that will happen in 2014, but there are currently too many fundamental uncertainties to ascertain that. Siegel is projecting 18,000 by 2014, which is more plausible, as long as the status quo remains intact with the economy and interest rates.
Let's take a look at Siegel's estimate for this year, and let's assume that it will be achievable in this type of momentum stock market—you never know; reasoning is often pushed aside.
If the Dow reaches 17,000, the advance would be 29.73%—nearly twice the current gain of around 15.35% at the end of May. Reaching that advance will not be easy, though. Since 1975, there have only been two years out of the 38 years (5.36% of the time) when the Dow reported an advance greater than 29.73%: 1975 at 38.32%, and 1995 at 33.45%. In other words, it's a long shot.
The reality is that a lot has to happen in just the right way in order for Siegel's bold prediction to materialize; and honestly, I just don't think it will happen this year.
There's already speculation that the Federal Reserve may start to reduce its bond buying by the June meeting. The news of this is driving up interest rates in the mortgage market and yields in the bond market, which is not conducive to the stock market surging higher.
Moreover, the stock market bubble in Japan is also worrisome. Yes, I think Japanese stocks were way overpriced when the Nikkei 225 traded at its recent high on May 22. I mean, how can you honestly say that a 70% advance by the Nikkei in six months is acceptable? The Nikkei will come back to Earth when the market wakes up and understands that printing money is simply not a firm strategy to drive a sustainable recovery.
The bottom line: I doubt Siegel's lofty prediction will play out, so don't go and chase the stock market higher. Instead, I would wait and accumulate on market weakness.
This article Dow to Hit 17,000 Says Wharton Business Professor; Will It Really Happen This Year? was originally published at Investment Contrarians
The following article is from one of our external contributors. It does not represent the opinion of Benzinga and has not been edited.
Posted-In: Economics Markets Trading Ideas
View Comments and Join the Discussion!