How to Handle Credit Card Debt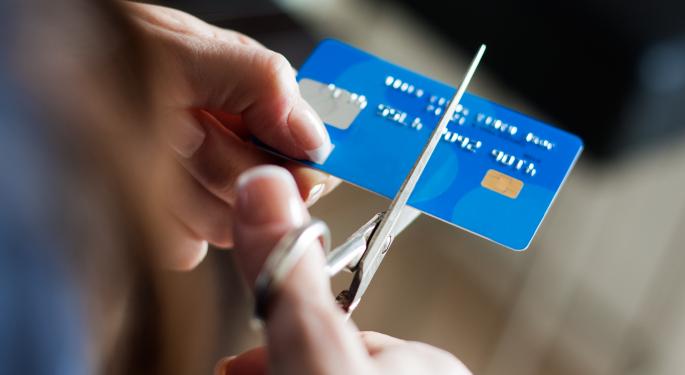 According to Nerd Wallet, the average US household has over $15,000 in credit card debt.
Compared to the median household income of around $50,000, that's about three and a half months worth of gross salary – call it around five months take-home pay.
And, the problem seems to be getting worse. According to a study released in January by Ohio State University, young people take on more credit card debt and pay it back more slowly than those from previous generations.
Fortunately, savvy cardholders can break ranks with their plastic-loving peers by taking their debt by the horns. The following are two great ways to handle credit card debt.
Option 1: Balance Transfer Card
A balance transfer card is a type of card that is specifically designed to absorb debt from higher-interest cards and consolidate balances.
Most major credit card companies offer balance transfer cards and, in an effort to lure customers from their competitors, offer attractive features. The main feature they use to do so is a zero percent introductory APR for 12 to 18 months on balance transfers and, in some cases, purchases.
This gives cardholders the opportunity to pay down their credit card debt without incurring extra interest expenses. It also consolidates several debts into one, reducing the complexity of dealing with multiple bills every month.
Cardholders should note, however, that most of these cards come with a balance transfer fee of typically around three percent. The few that offer both no interest and no balance transfer fee are scattered among providers, including JP Morgan Chase (NYSE: JPM) and several smaller companies.
Citigroup (NYSE: C) tends to offer the best balance transfer cards, although Capital One (NYSE: COF) and Chase offer solid deals, as well.
Option 2: The Debt Snowball
Financial guru Dave Ramsey regularly suggests using the "debt snowball" to pay down debt. For those who are unable to secure a balance transfer card or otherwise don't want one, his approach is simple: pay off the smallest balance first and repeat this process until they're all gone.
Specifically, Ramsey suggests saving a $1,000 emergency fund. Then, he recommends attacking the smallest debt and paying the minimum on the rest. Once the smallest debt is paid, a cardholder would target the lowest remaining balance and repeat.
While it may seem illogical to pay the lowest balance off if others carry higher interest rates, Ramsey's logic is that motivation will increase as each debt is negated. In other words, a cardholder using this plan may pay a little more to become debt-free, but will be more likely to actually do it.
The Bottom Line
Using a balance transfer card or the debt snowball are just two of the many ways to handle credit card debt. Those dealing with numerous credit collectors or facing lawsuits may wish to hire a financial professional or attorney for assistance. In general, though, most people should be able to work out their credit card debt using one of the mentioned methods.
Posted-In: Credit Card Debt Consolidation Dave RamseyEconomics Personal Finance General Best of Benzinga
View Comments and Join the Discussion!